Mexico Day 4: A Boat Ride in Xochimilco (Chocky-Milk-O)
We got up pretty early for our coach to take us most of the way back to Mexico City, but we called off at a place called Xochimilco, which obviously sounds a bit like chocky-milk-o (mmm), to go on one of the most interesting boat rides I've been on…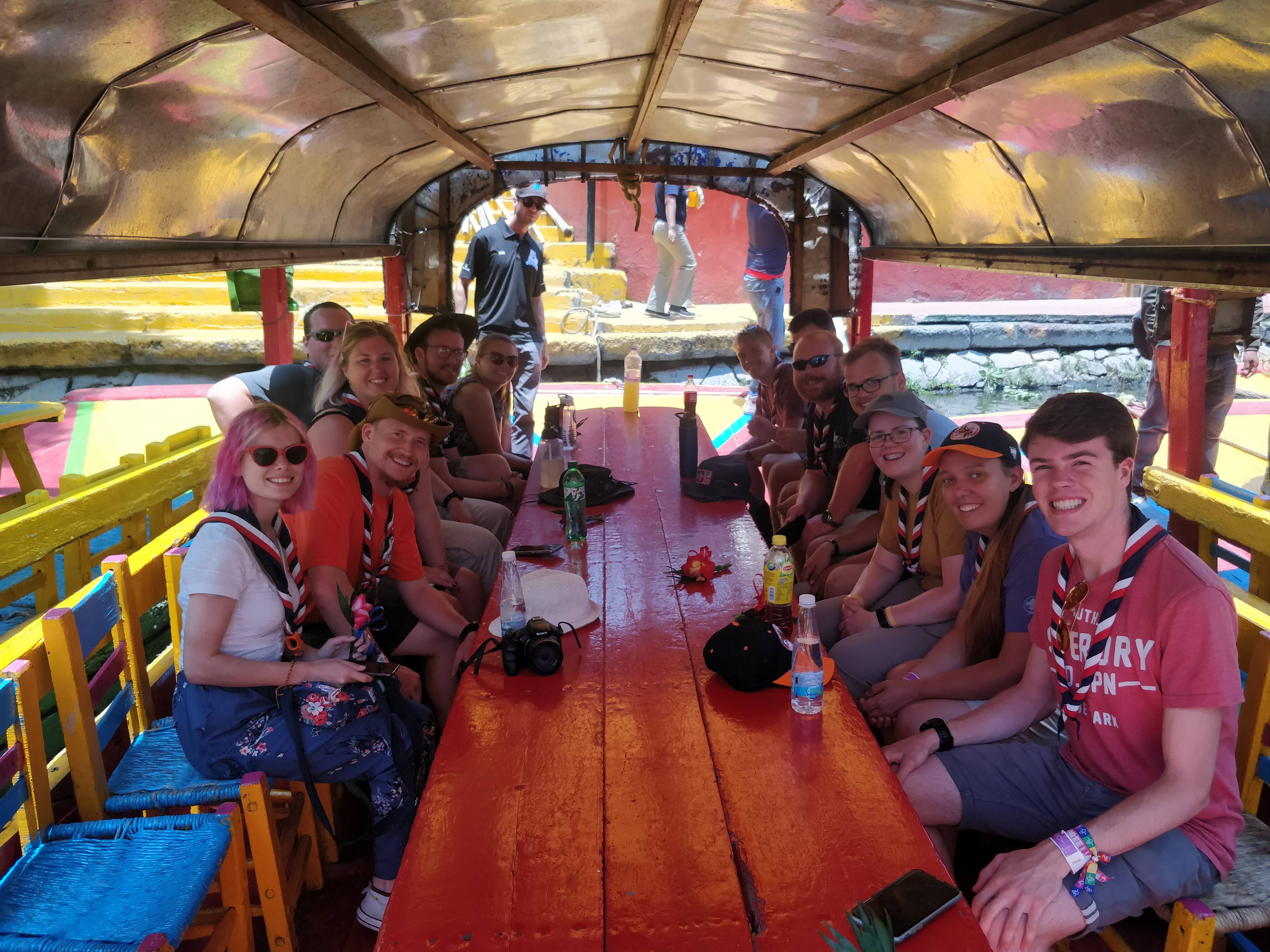 I'm not entirely sure what I was expecting, but it ended up being a bit like punting, a bit like seeing a street performer, and a bit like being scared for your life all at the same time. Oh, and there were drinks served to you on the boat which was nice!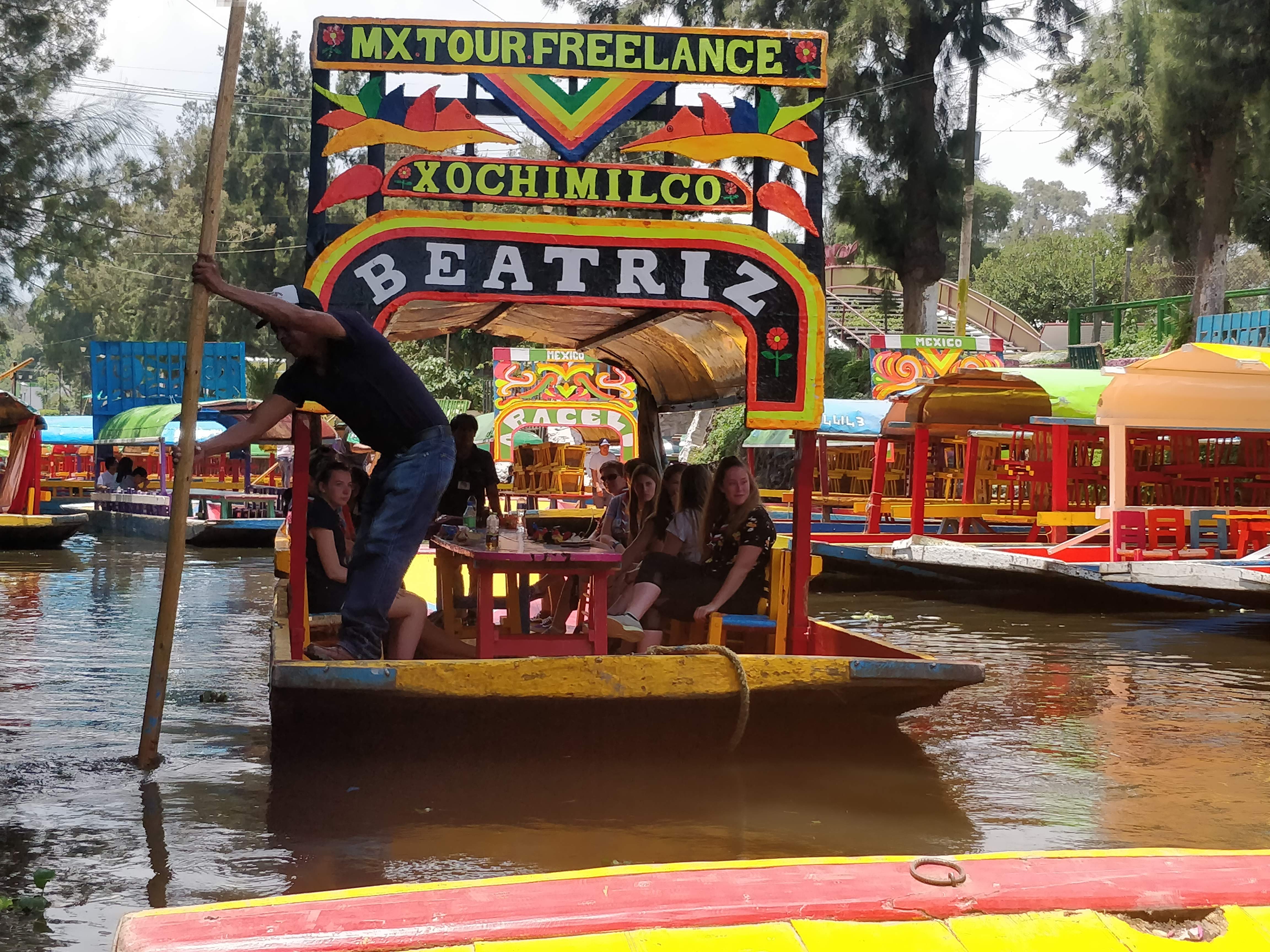 And some of us got to have a go punting too!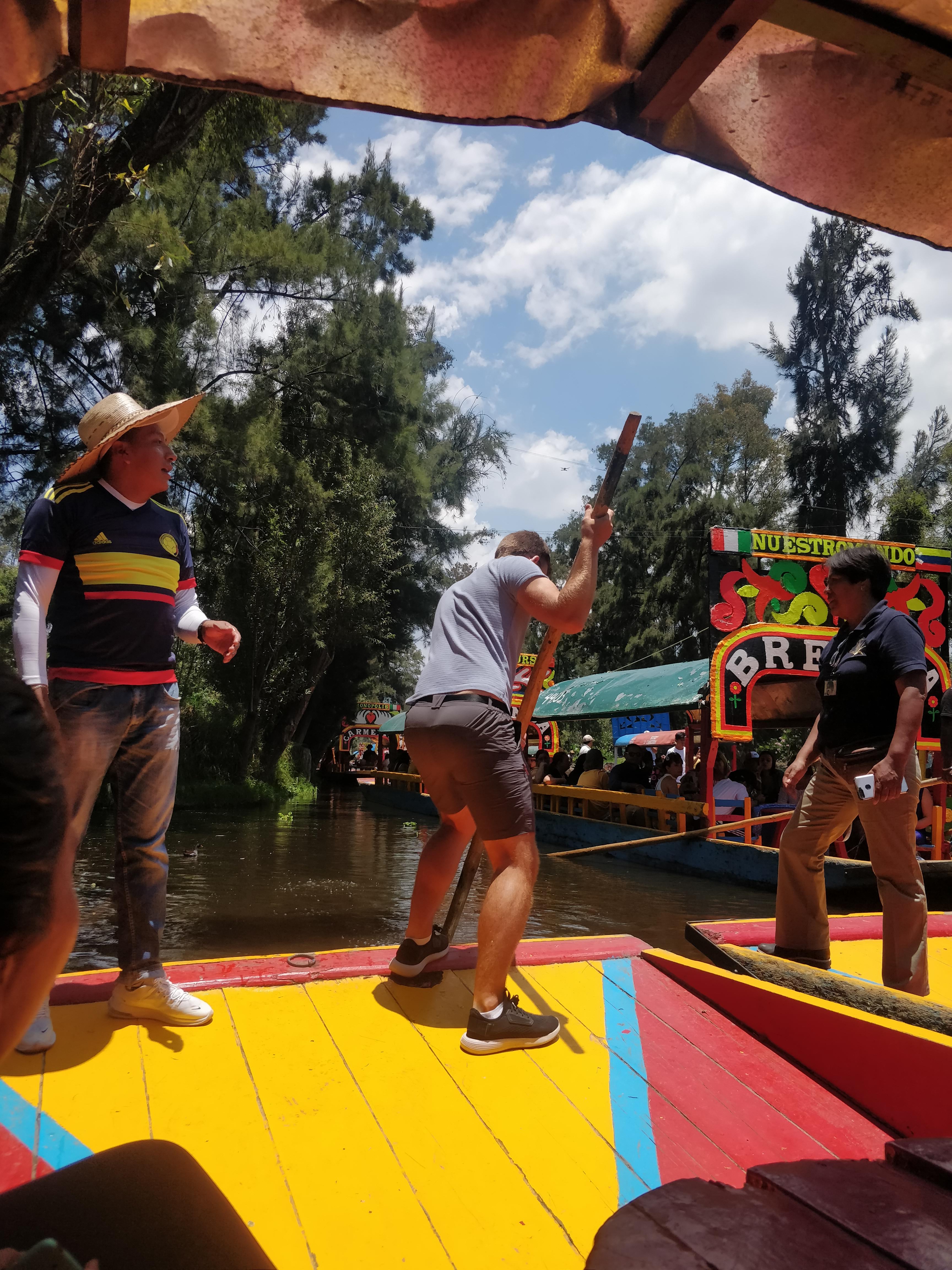 We then managed to very nicely ask our tour guide and coach driver to divert via the Scouts of Mexico headquarters, which was a load of fun to see!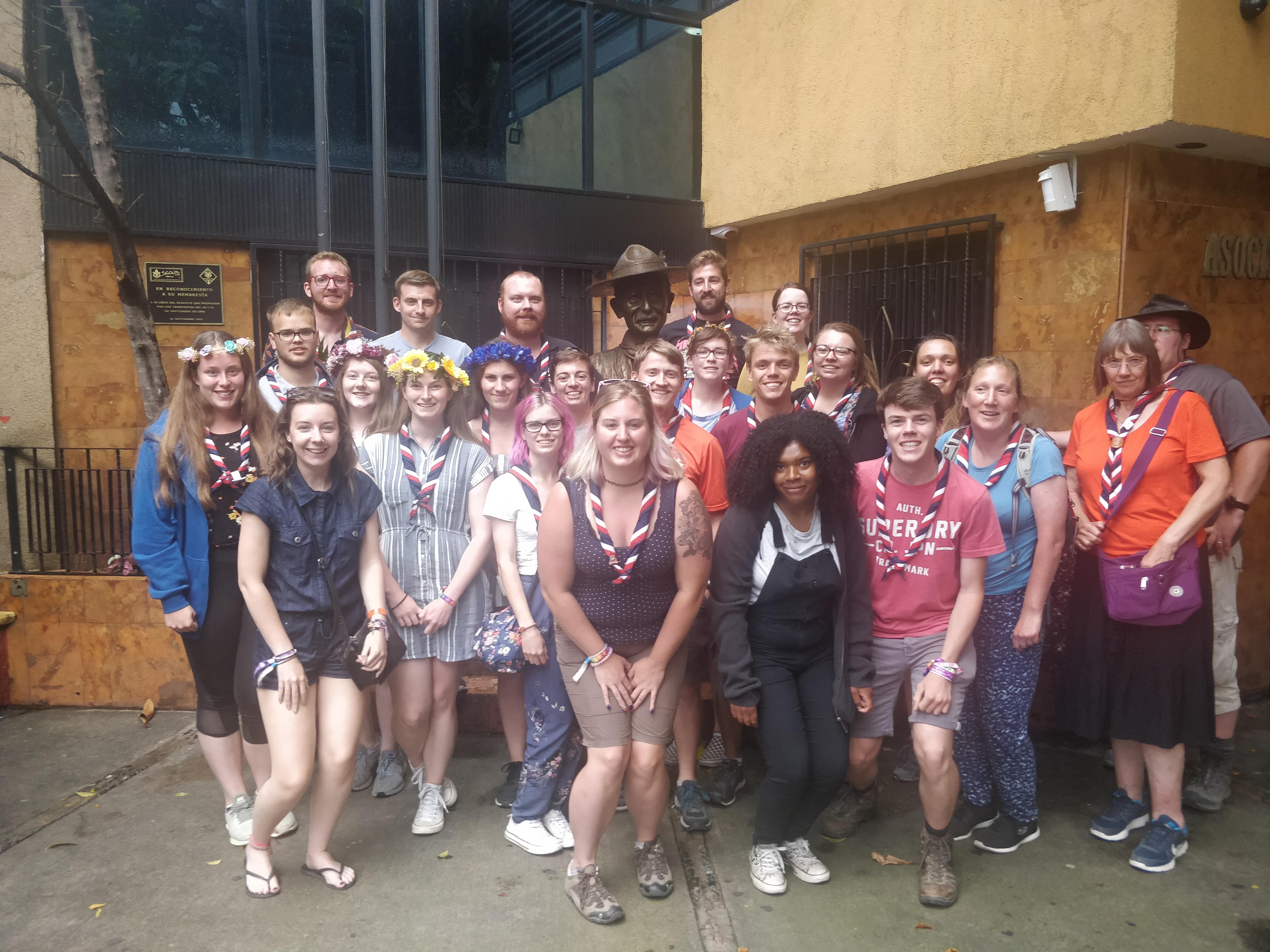 Oh, and remember that guy's photo that I photobombed at the opening ceremony? Turns out he was president of all Scouts of Mexico at one point!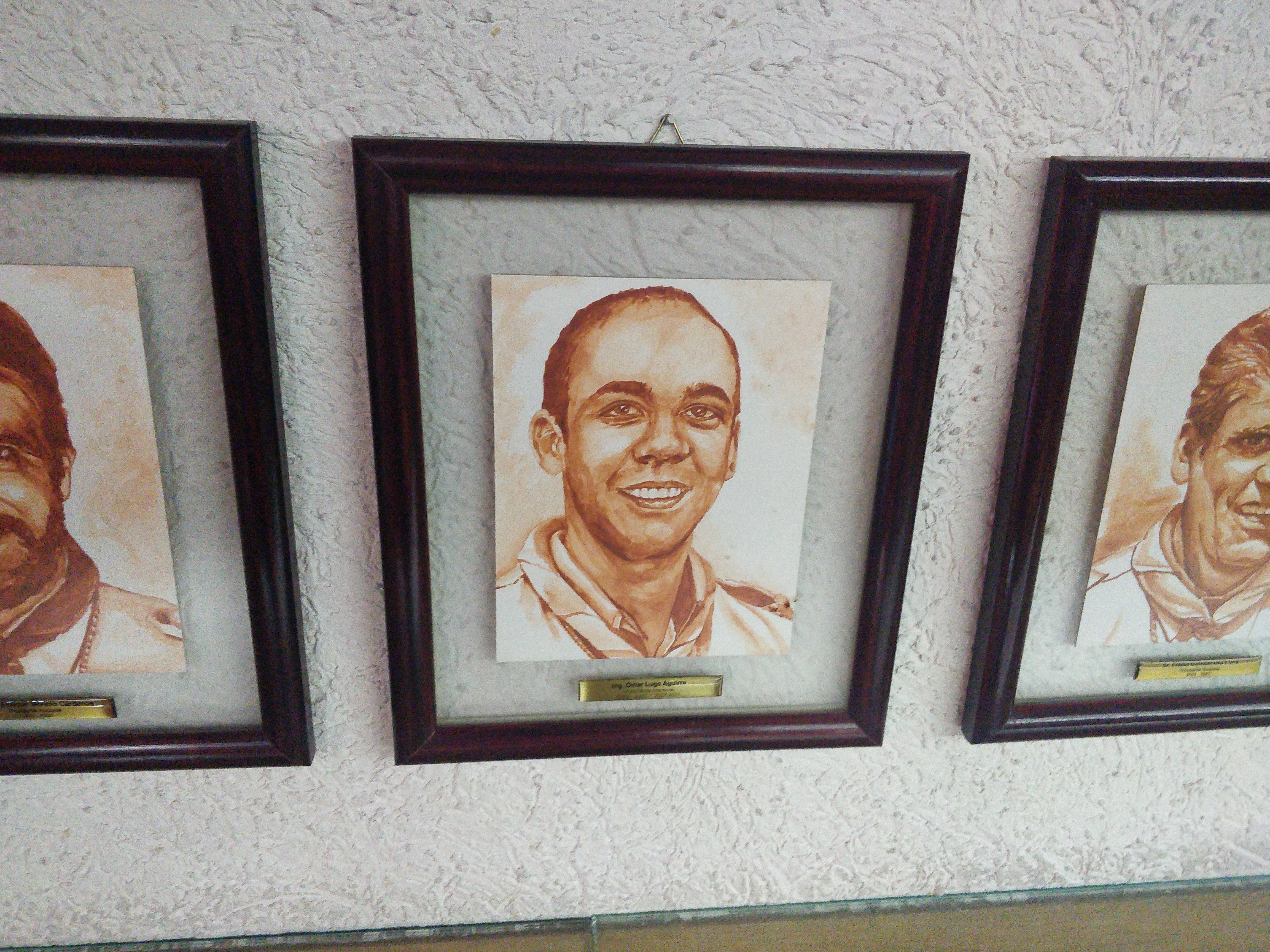 We then checked back into our original hotel in Mexico City, where we got a much better room than before, complete with a view out onto the main square of Mexico City!
A few of us went for food and went for some interesting cocktails in a local cocktail bar, and then went on to listen to some live music in a another bar!