Mexico Day 3: A Night in Puebla
We left Mexico City pretty early, ready for a 3-hour coach journey and overnight stay in Puebla.
Our first stop for the day was in the 'magic town' of Cholula, featuring the largest pyramid in the world (provided you count 'largest' as the most volume). We got to go in some archaeological tunnels dug about 100 years ago through the inside of the pyramid.
On top of the pyramid has (like most places that were occupied by the Spanish) a Catholic Church. However, this one was slightly more terrifying than usual. In the UK where you may make a donation to light a candle, the Catholic church here encourages you to set off fireworks – something that we at first thought were gunshots!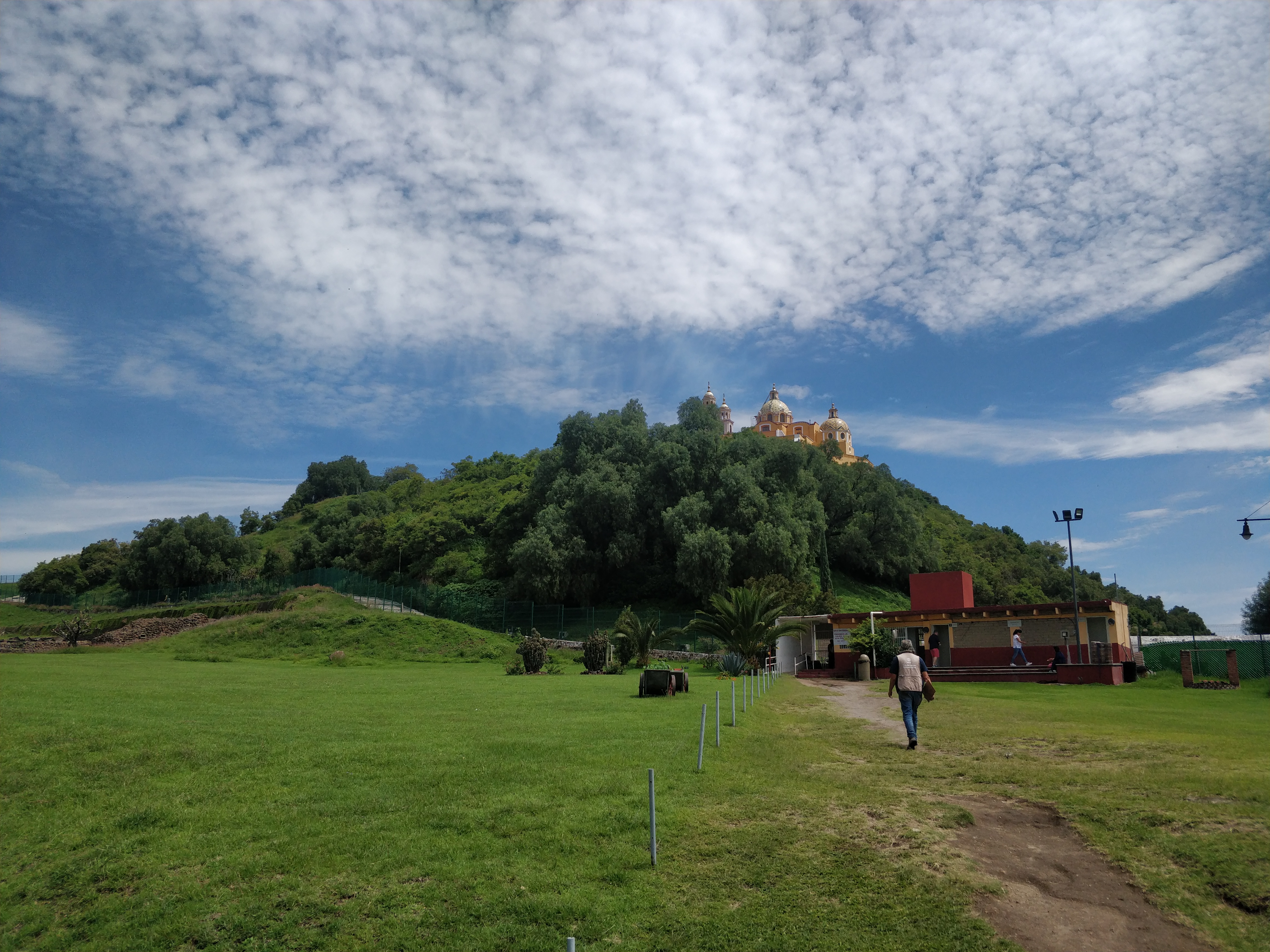 We got a pretty good view from Cholula of the active volcano near Mexico City, which was letting out some sort of smoke roughly every 20 minutes.
After the coach got lost on the way to lunch, we made an unscheduled stop at a fully-tiled church… It was impressive, but I think at this point we were getting a little churched-out.
We then got to drop our things off in our hotel for our night in Puebla… And wow, we had reasonably-sized beds for the first time in a while!!!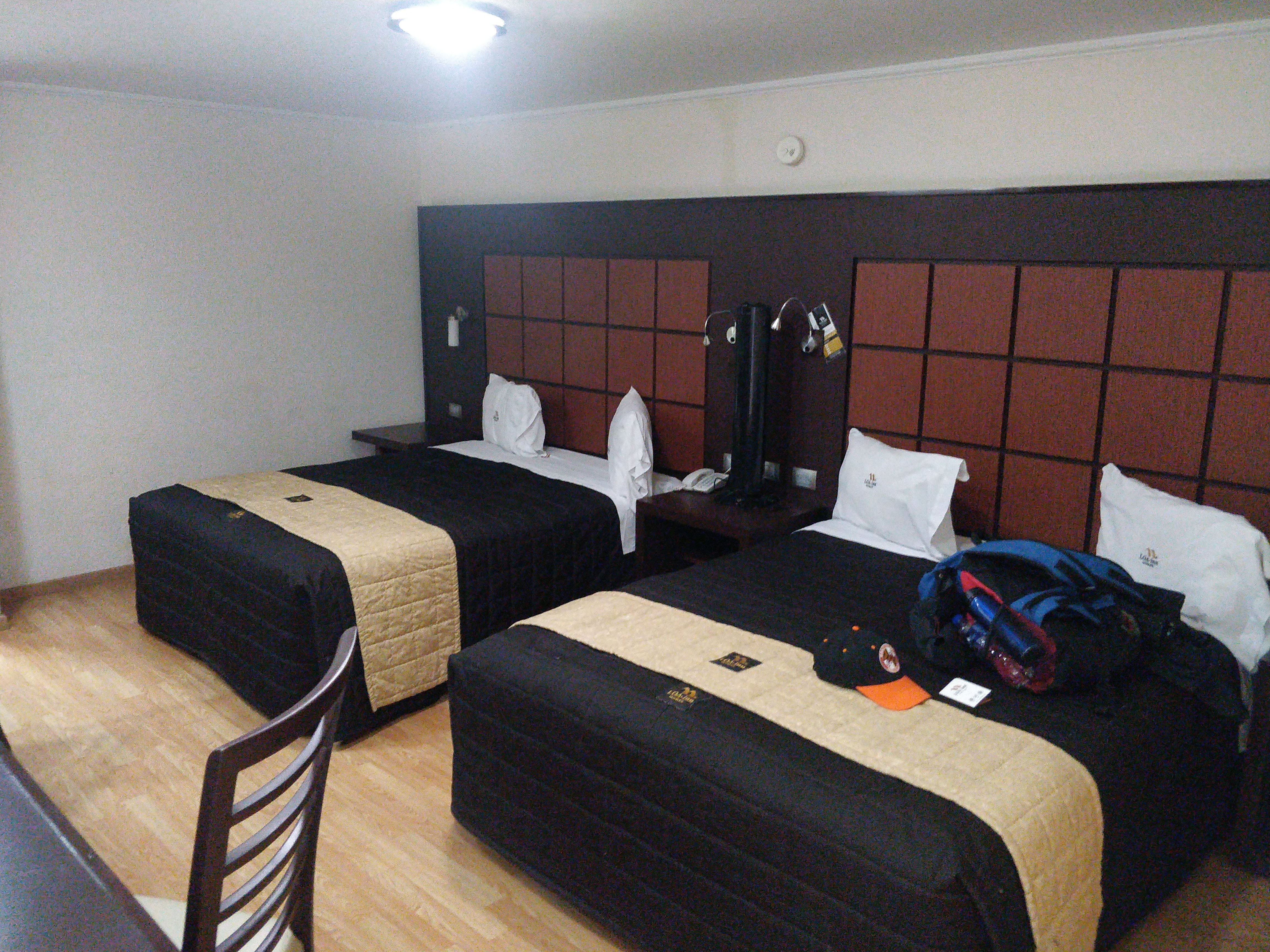 Then it was time for a ferris wheel trip, from which we could see all of Puebla and the surrounding area.
The coach then dropped us in the city centre, where we had a wander and went for real Mexican churros!