Mexico Day 1: Tacos, Ruins, and Tacos
We started the day with an interesting breakfast consisting of 'usual' breakfast bits, as well as tacos and other spicy things. Oh, and an amazing view of the main square of the city.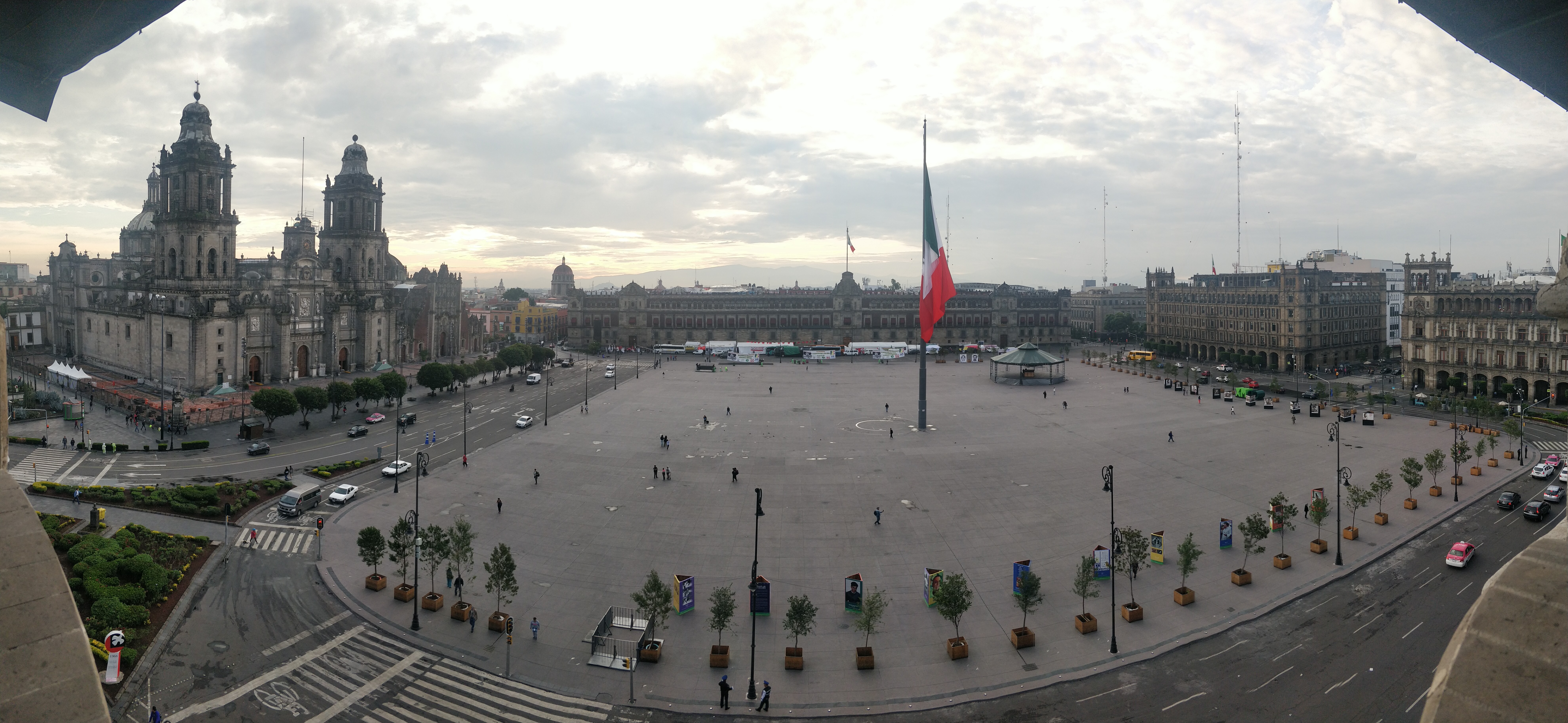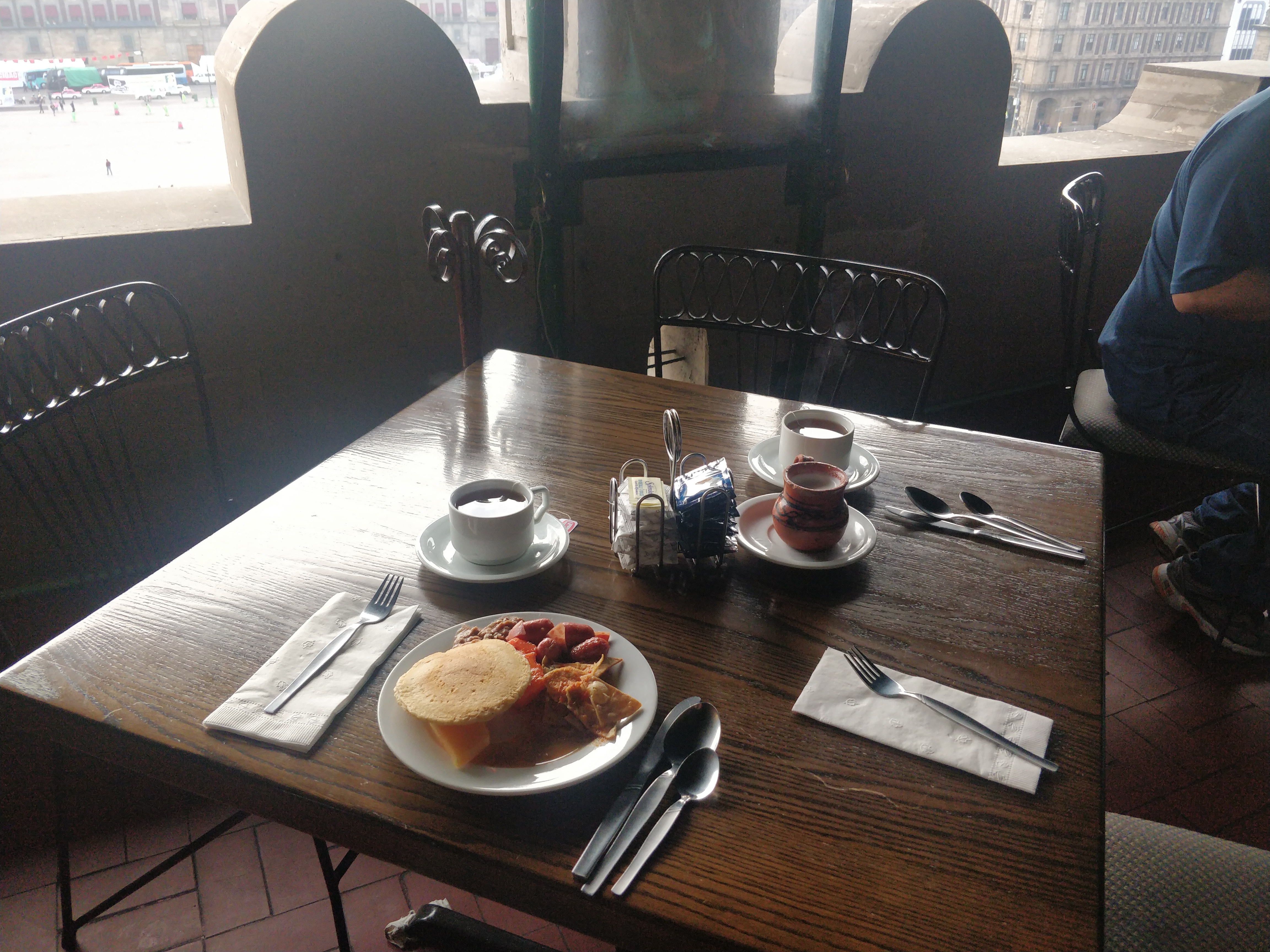 We saw the Mexican flag being lowered in the square (for some unknown reason), and got a picture in front of the cathedral.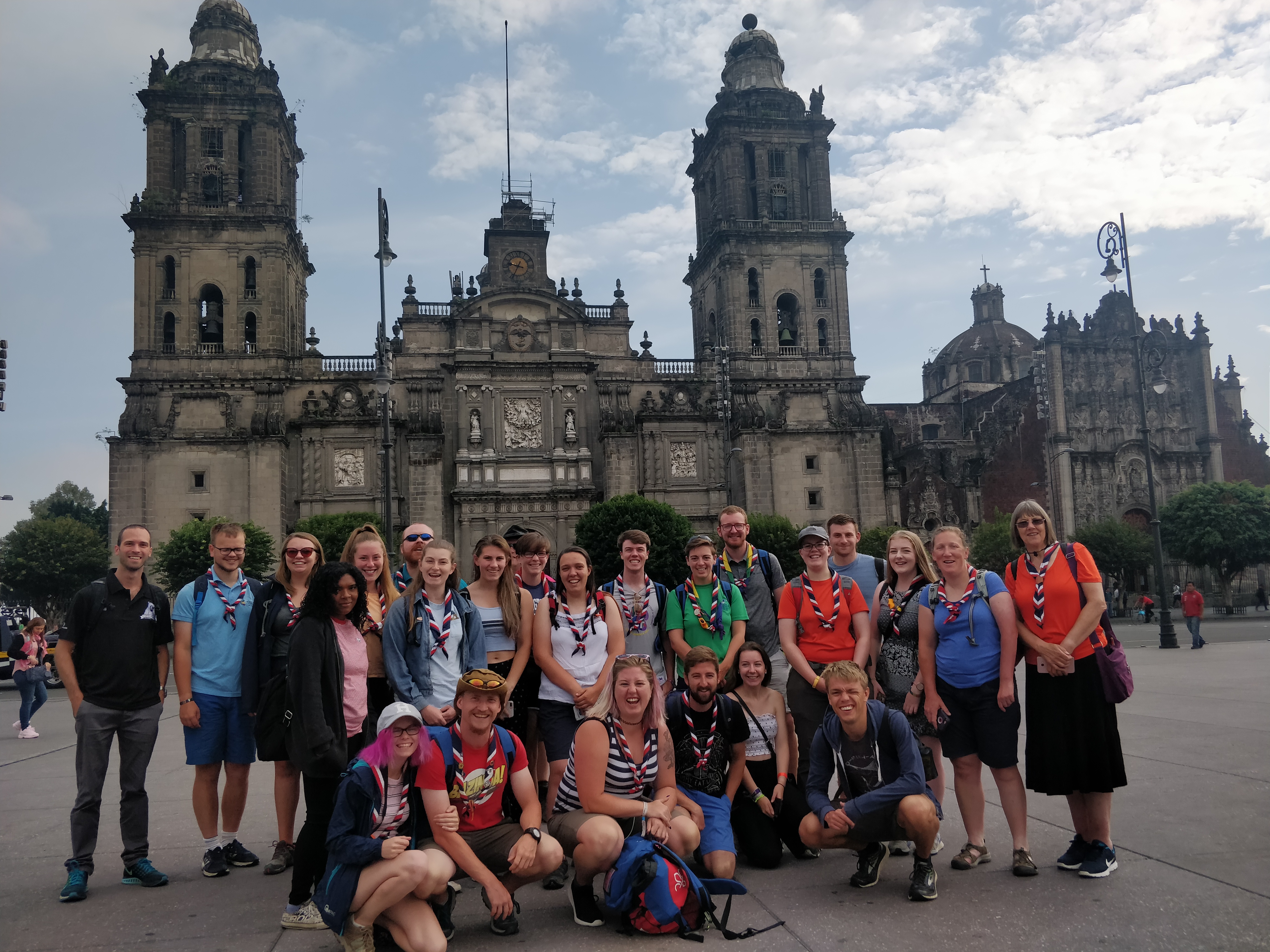 We then started exploring some of the Aztec ruins laying underneath the built-up city of Mexico City, and the architectural difficulties associated with building an entire on city on what was once a lake.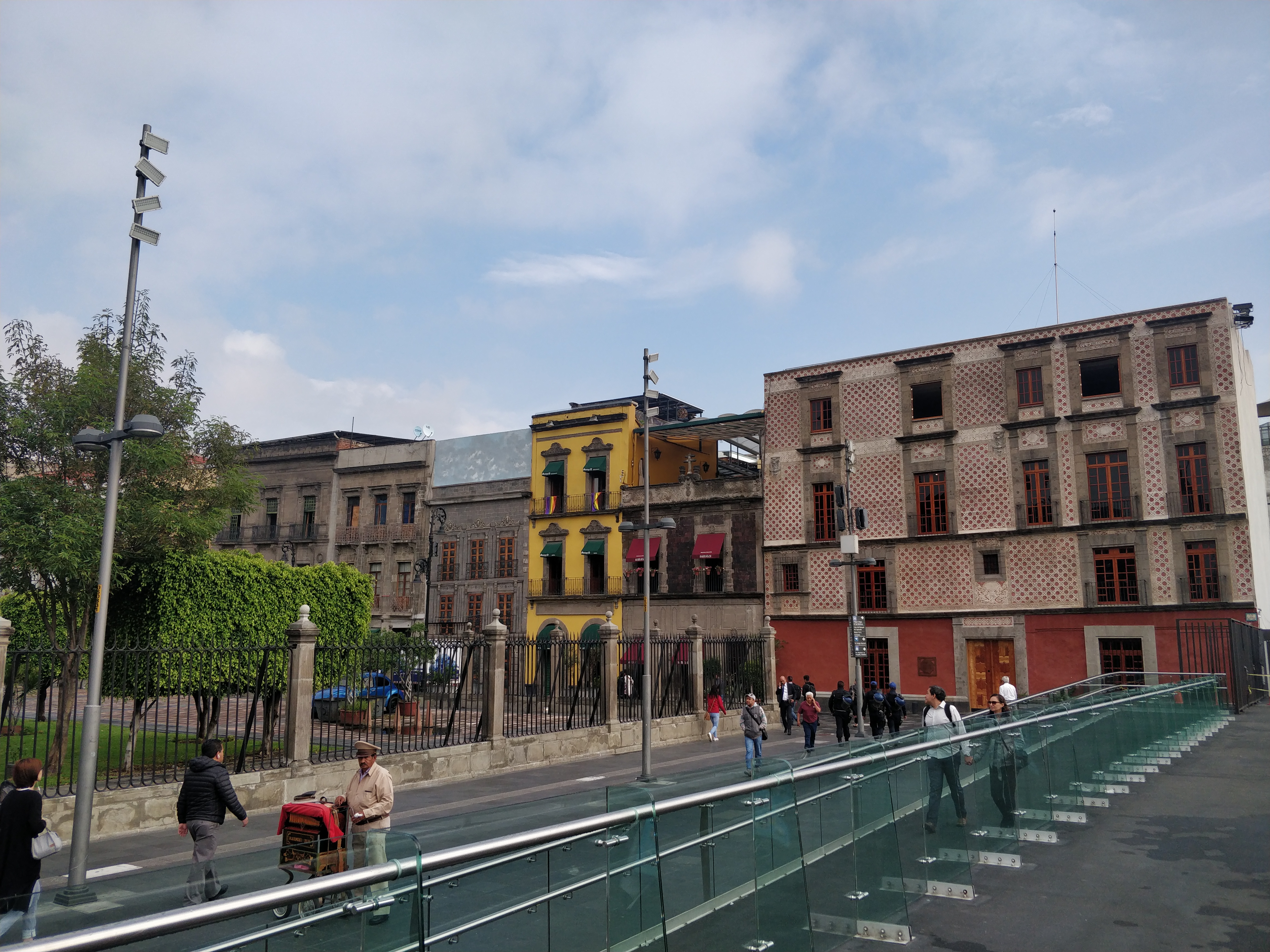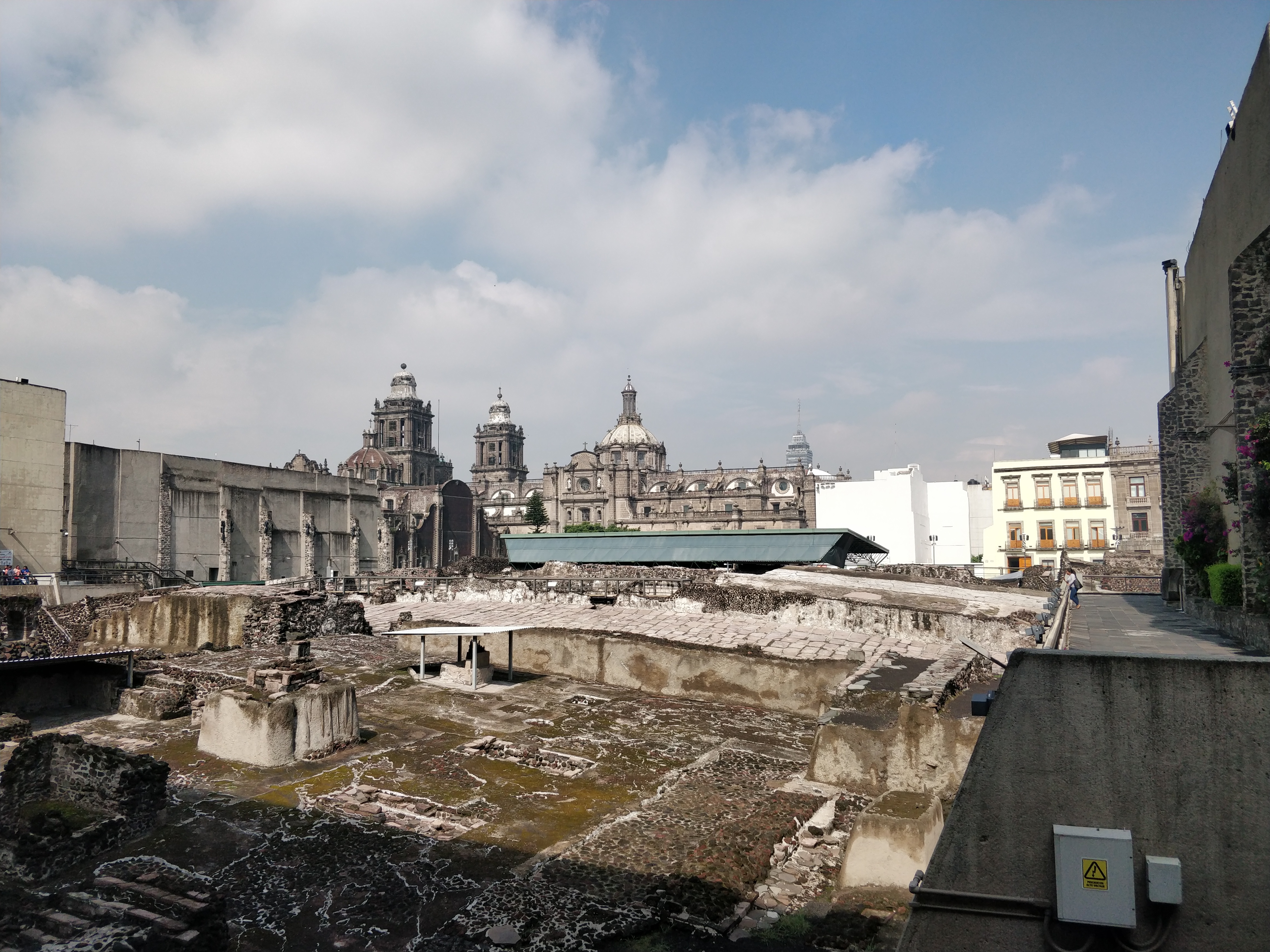 We then went into the National Palace where we saw various very impressive murals, with the most impressive being a relatively recent one made to depict the history of Mexico.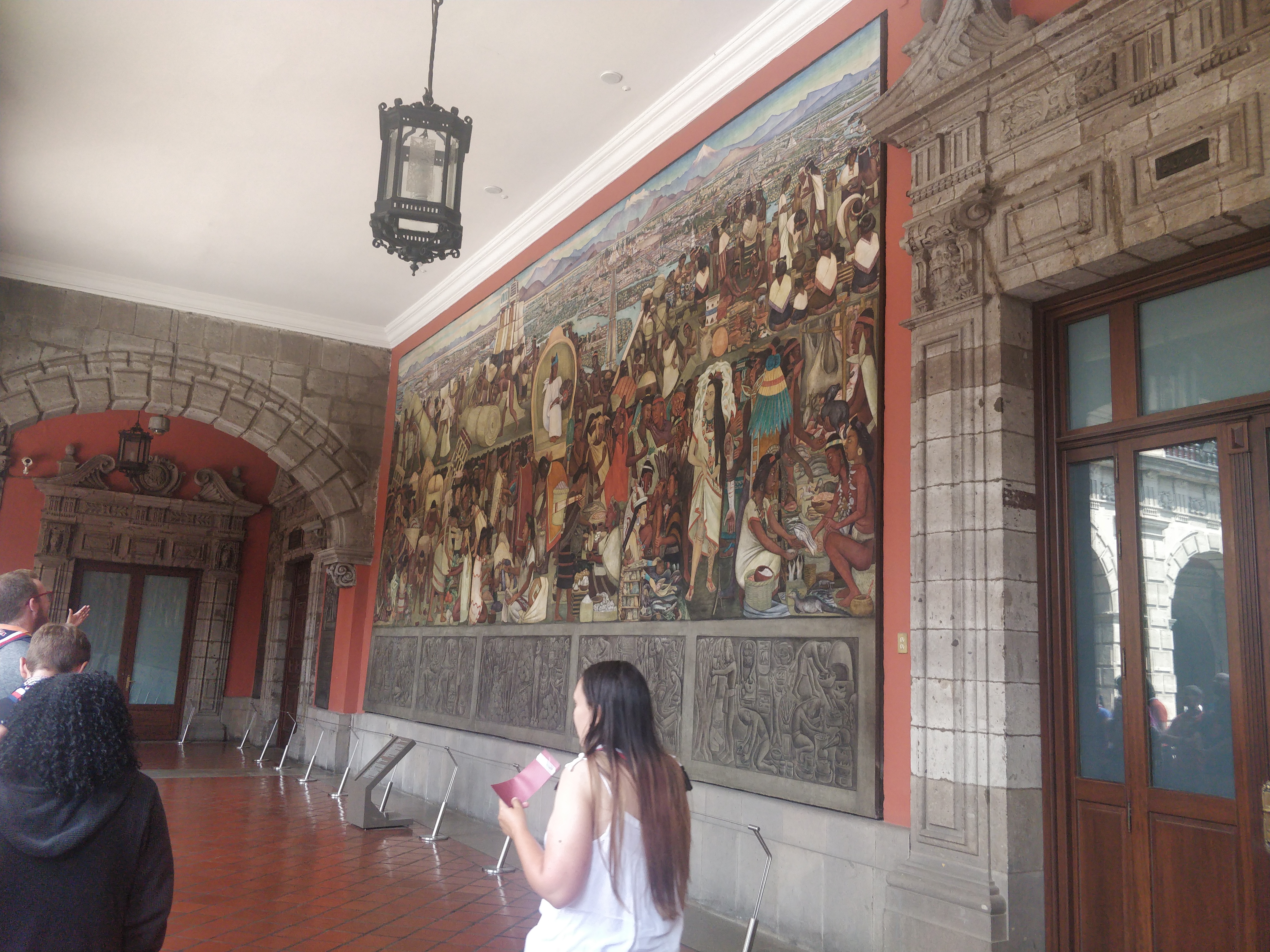 And then a quick visit into the cathedral before lunch.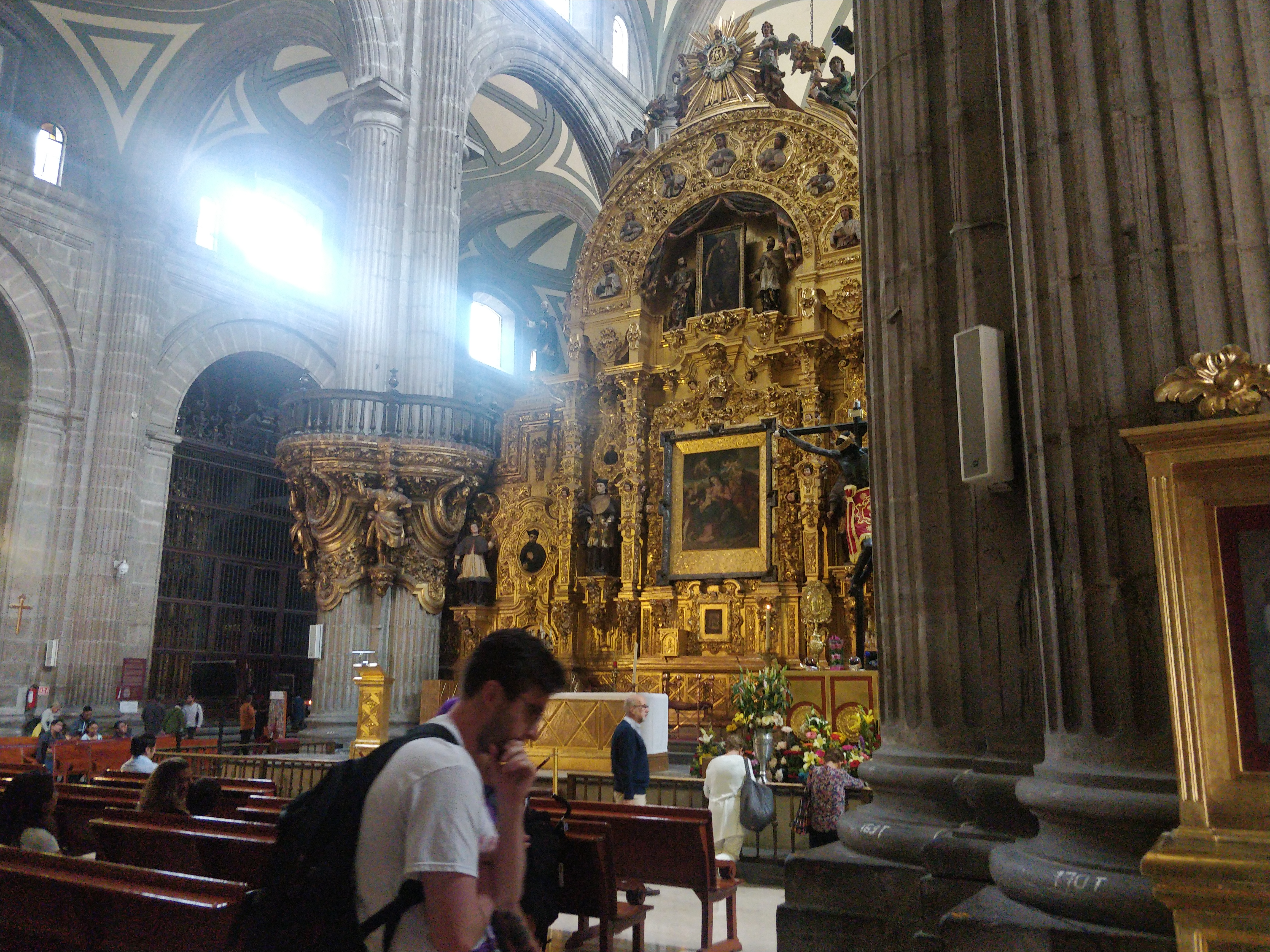 Then it was lunchtime, where we visited a locally popular café featuring typical Mexican food. Molly and I shared enchiladas, tacos, and something else that was a bit like a ham and cheese toastie!
We then spent the afternoon at the National Anthropology Museum, which showed us a bit more about the other empires (such as the Mayans) that occupied parts of Mexico at some point.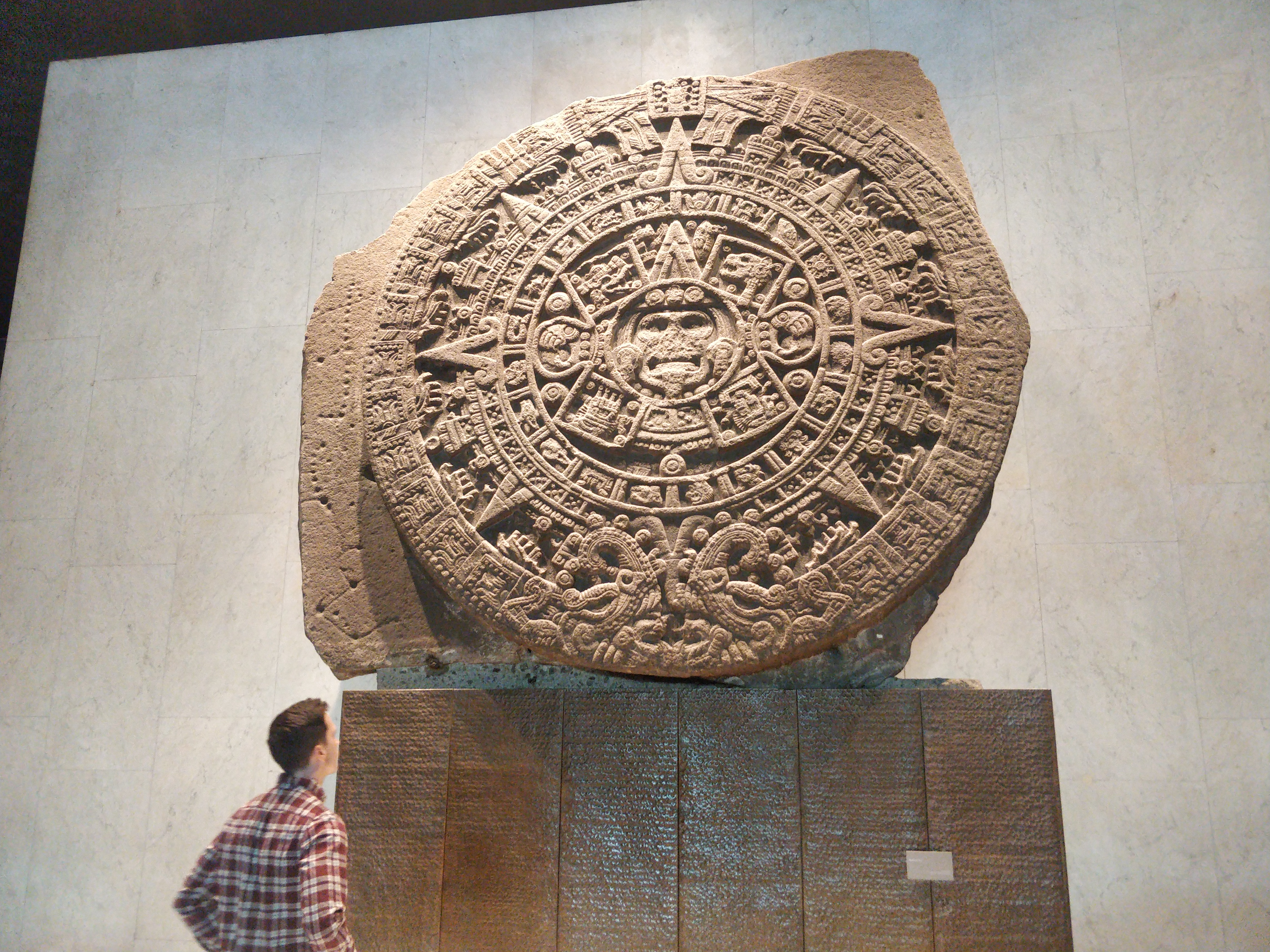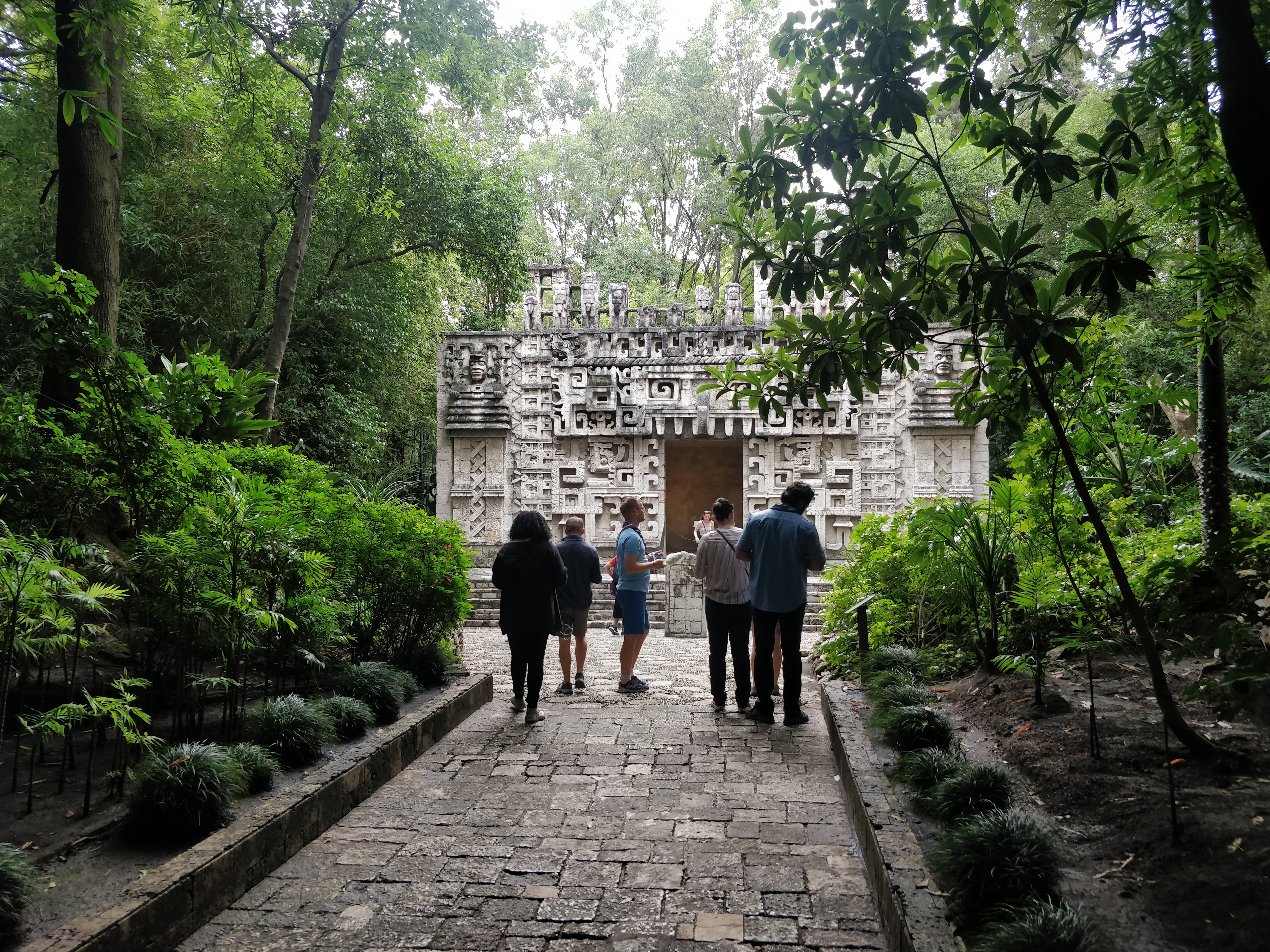 A few of us then stayed behind at the museum so that we could meet one of my friend from studying abroad in Singapore, Emlio! He showed us parts of the (outside of) the Natural History Museum, the main mall to the city centre, and an amazing taco place!