Day 9: Poo and Basecamp Bash A/B (2)
At around 2:00 I woke up to a very loud sound coming from just outside the tent that sounded a lot like a very loud Mr Whippy ice cream dispenser. As it turns out, it was actually a lorry pumping away vast amounts of sewerage.
One of the pipes under the ground in the UK tenting area had ruptured and had started running down the hill into roughly 24 UK IST and CMT tents. I was very fortunate to avoid that, but some people were knee-deep in the stuff… As always, helpful IST sprung into action throughout the morning and the rest of the day to rehouse and clean!
The real part of my day started with a 9:00 concert on the World Point Stage, which is located about 400m away from the Summit Centre Stage. It was a good concert, but I think both the audience and players could've done with the concert being later in the day…
I then did some more exploring around the Global Development Village and saw more countries' displays. I got a fan with my Chinese name on from Taiwan!
I then headed to the food houses and met up with some from the Jamboree Band to eat lunch. Just after lunch, we got a huge downpour which we took refuge from.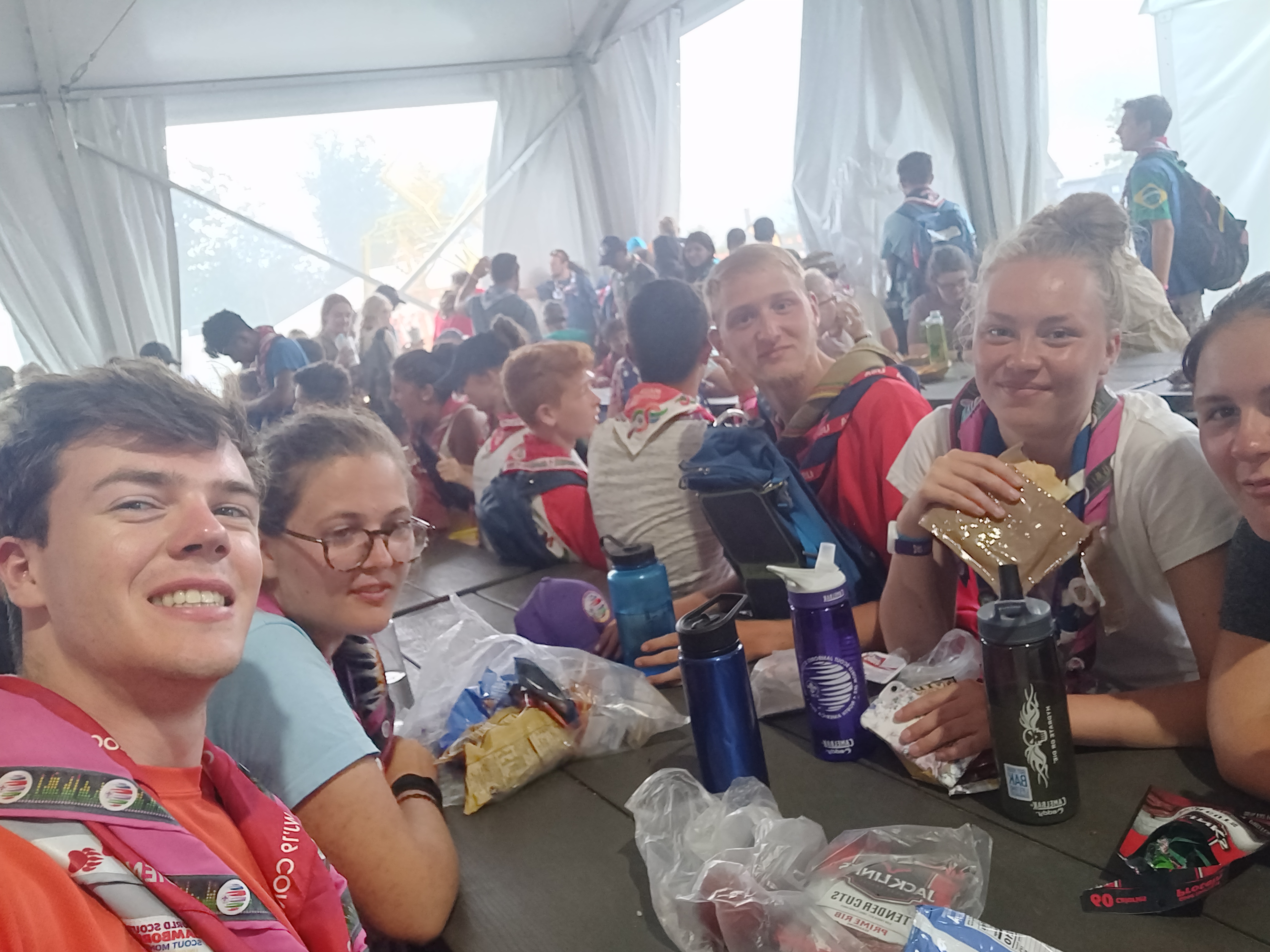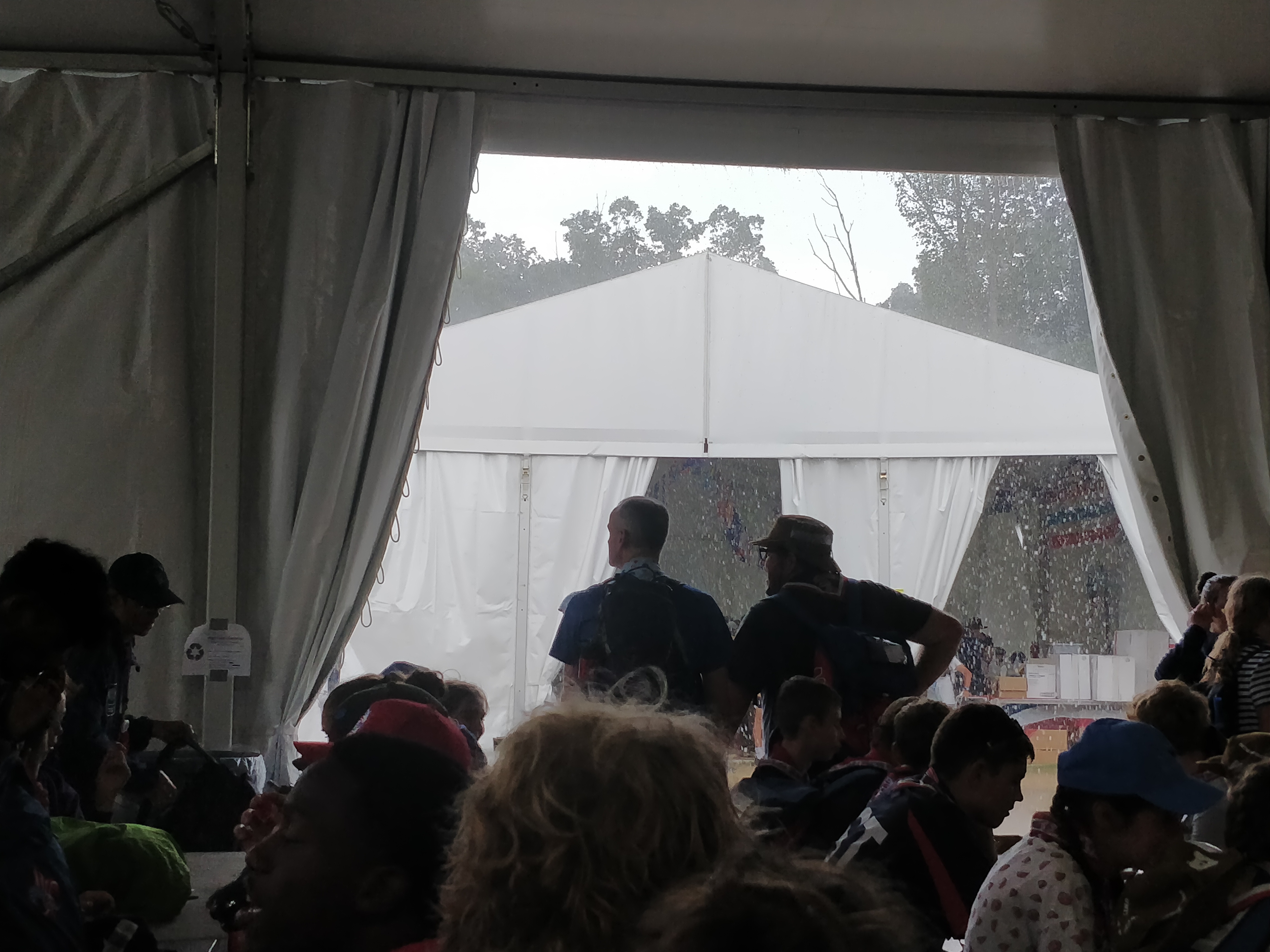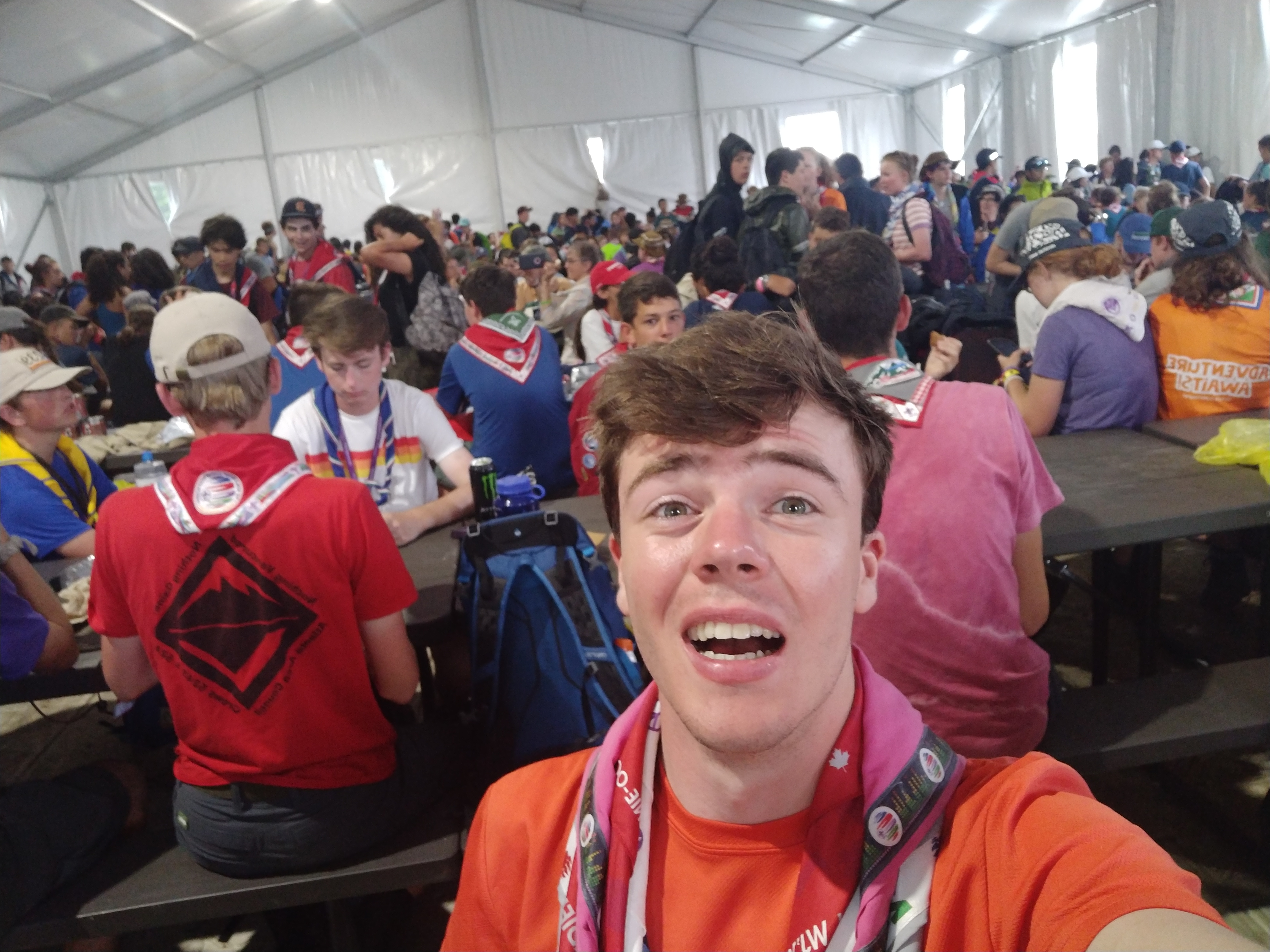 And some of us fitted in a nap…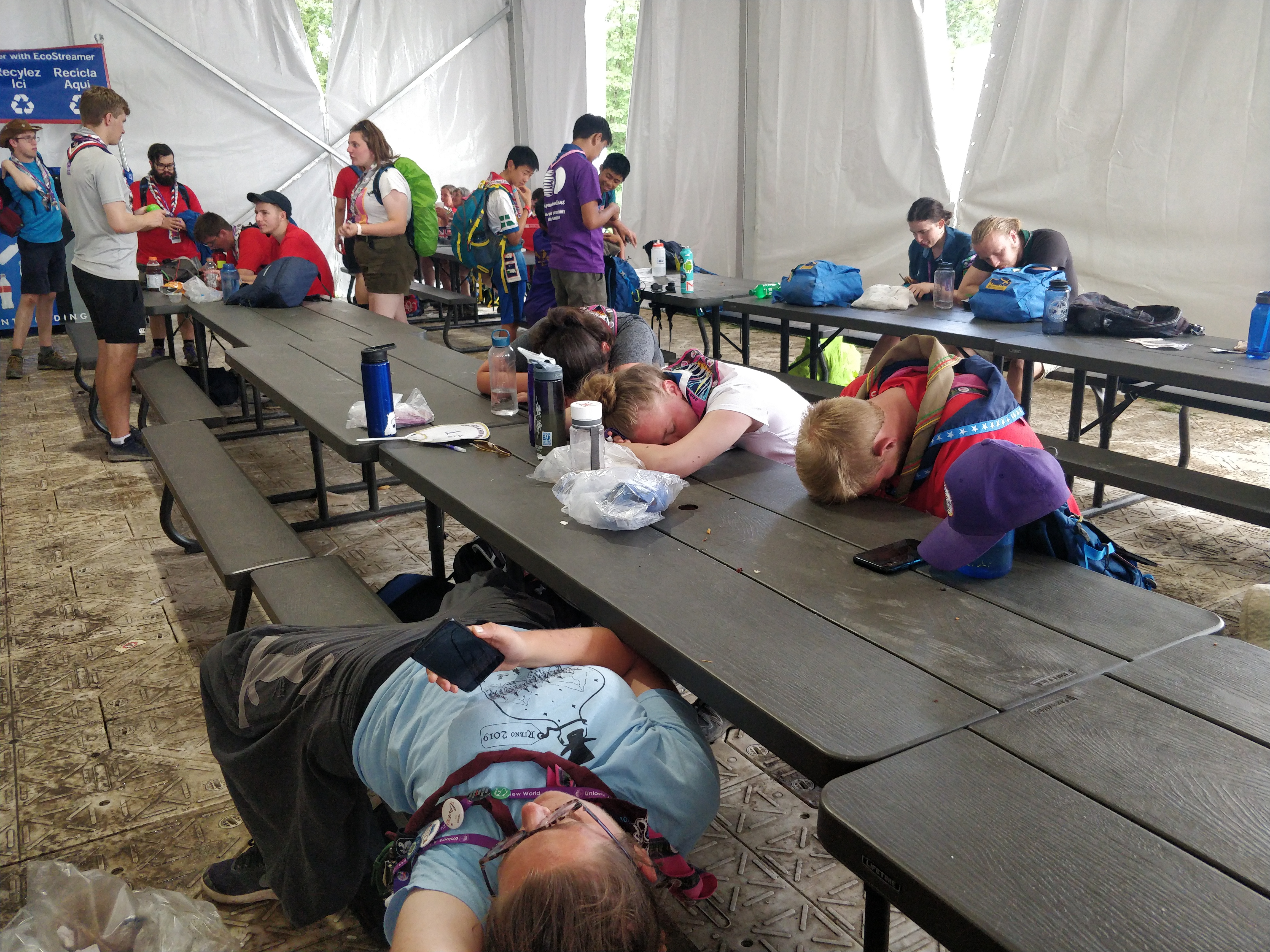 We did a quick visit into the Rex Tillerson Building as a few band members together (fitting as we helped open it!) and did some geographical Kahoot quizzes, then had a rather wet walk to the basecamp bash.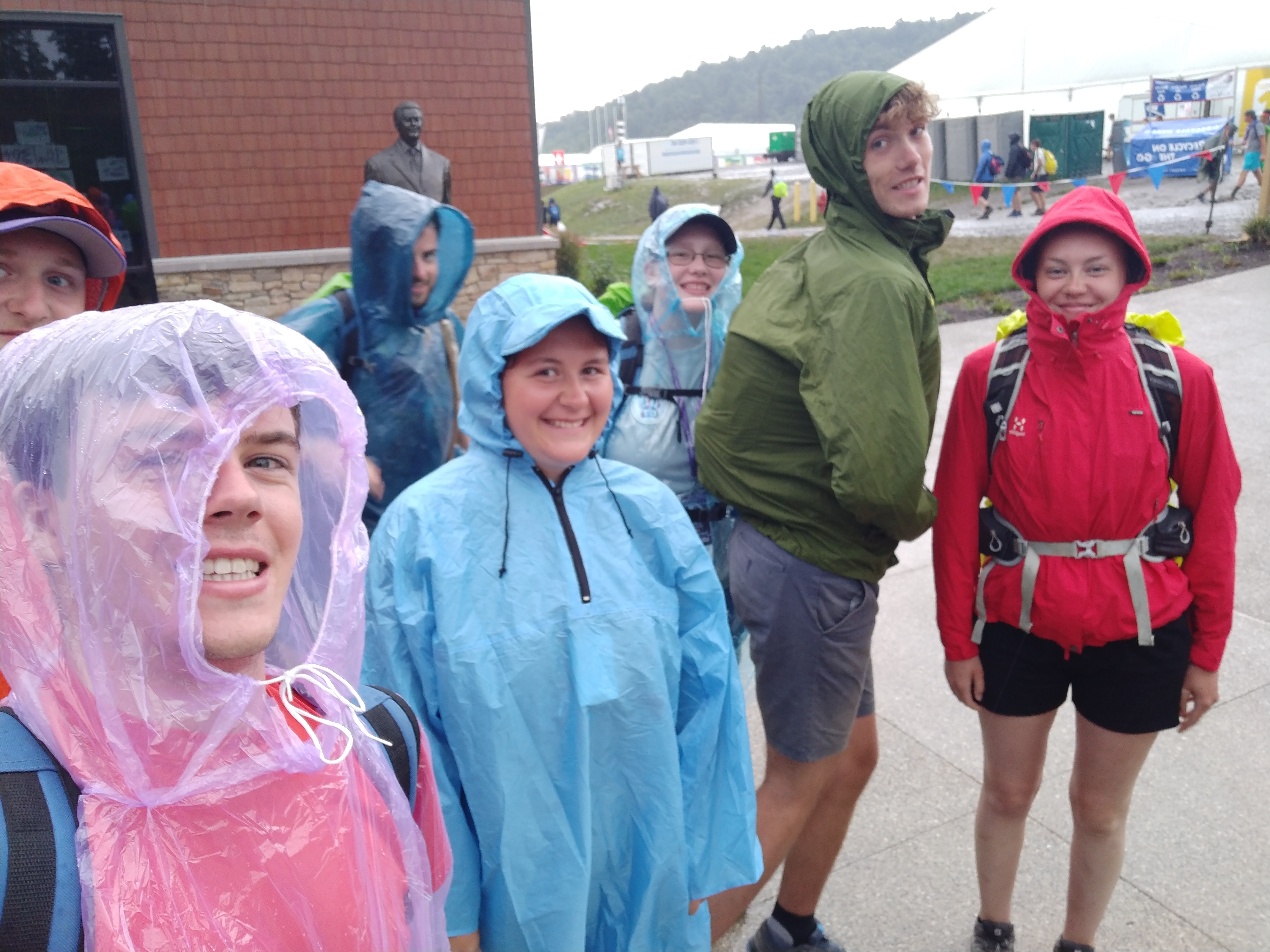 Today's basecamp bash was complete with special effects from dry ice and foam cannons!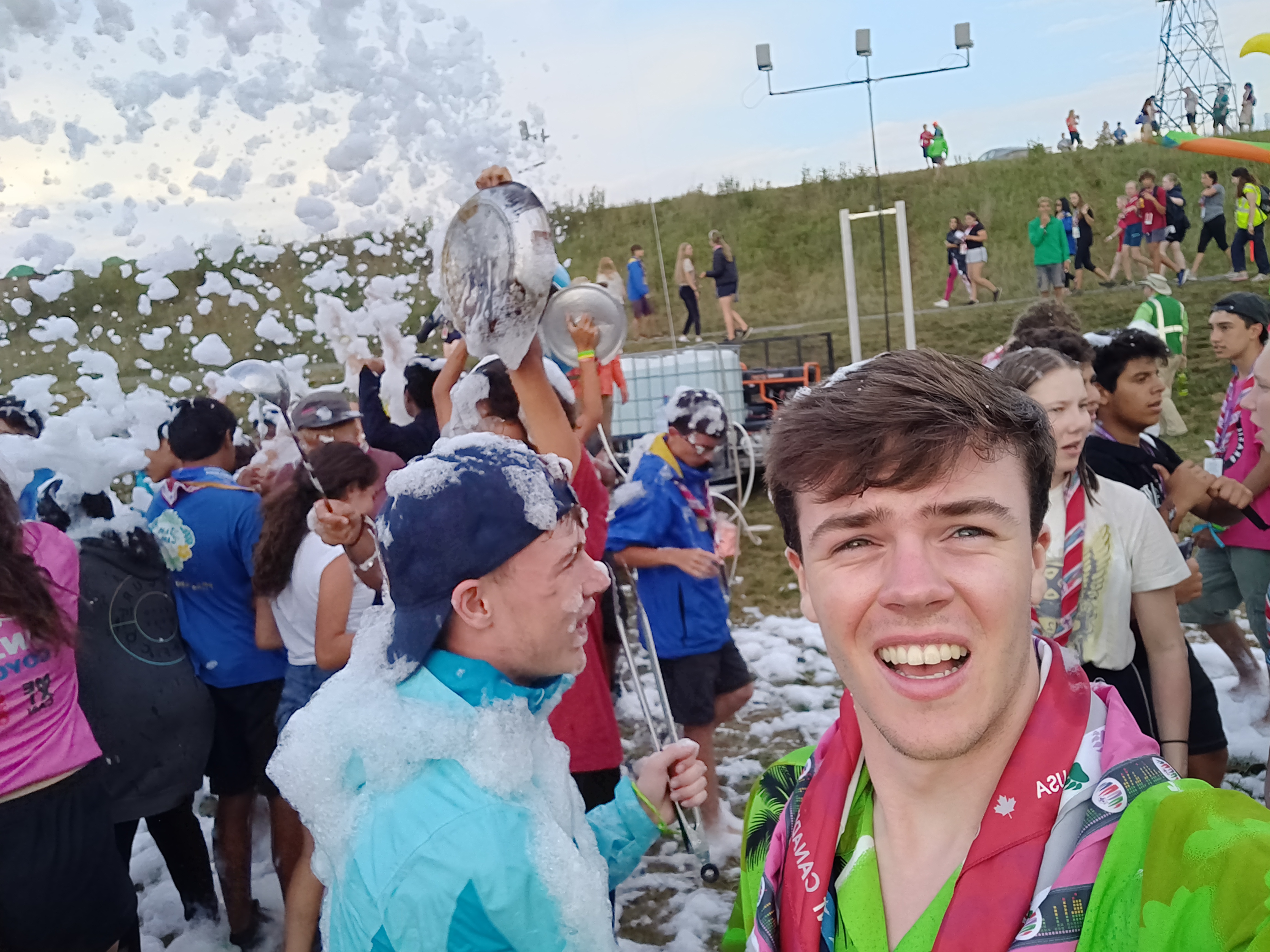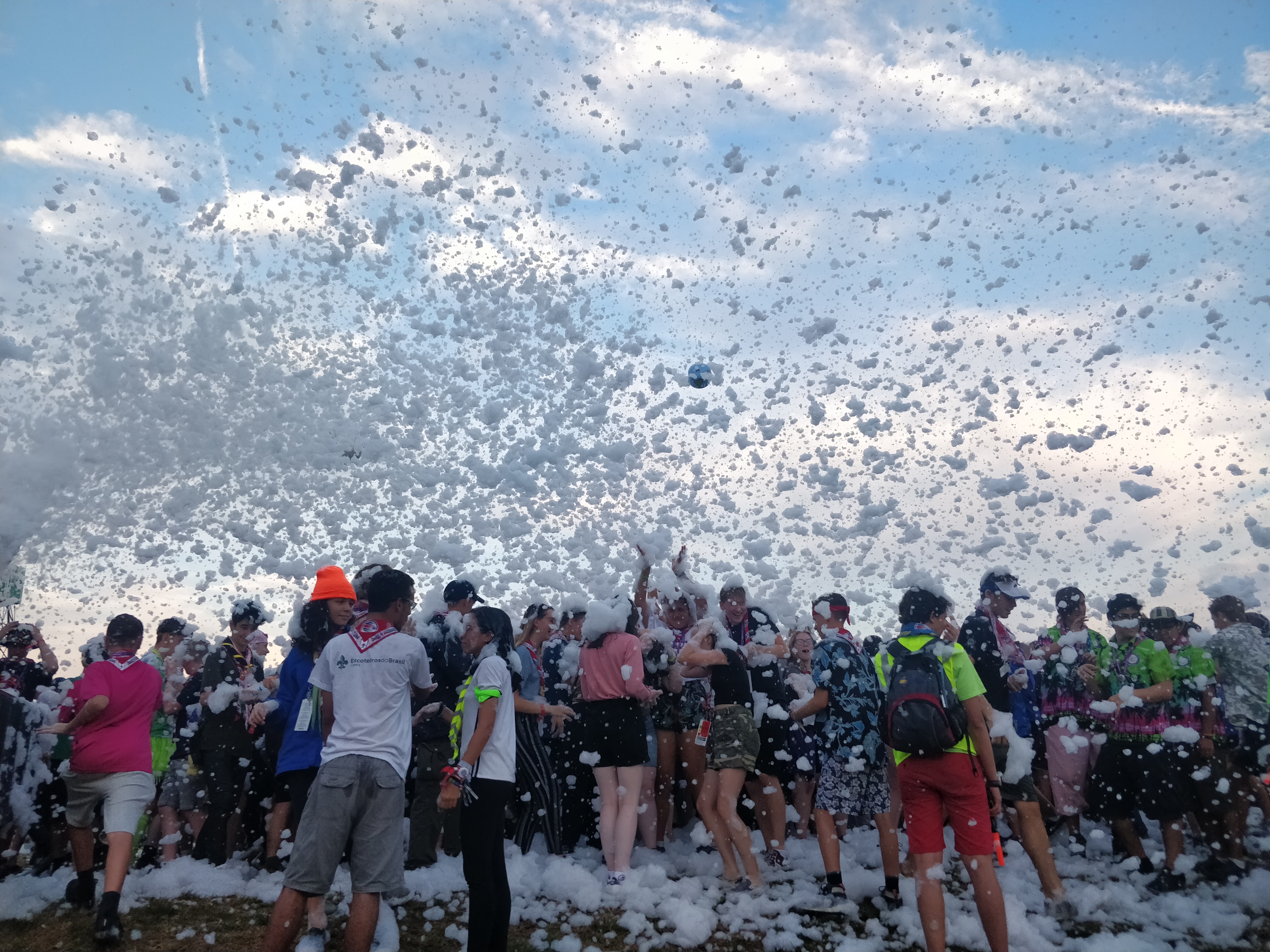 We came back and collected a WSJ pencil pot as a gift from the Jamboree organisers. Apparently it also has other uses, one of which being scooping faeces out of a tent.