Today was an early start… A 5:30 alarm ready for a 6:30 bus to the summit centre. But was all worth it because today was the day we were playing on the main stage!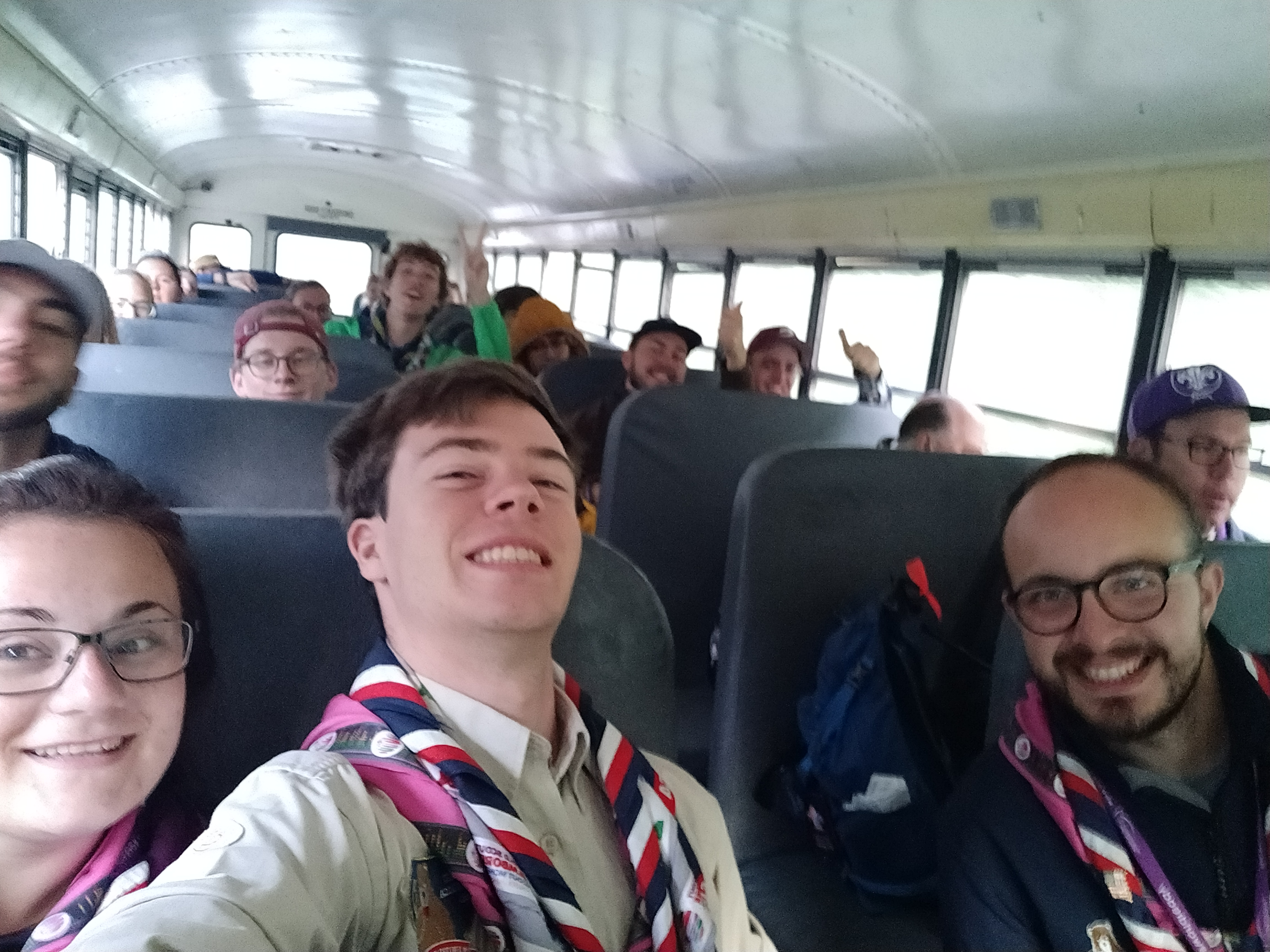 We got there for 7:00 to setup and have a rehearsal before the actual show. It was so cool to be on the big stage!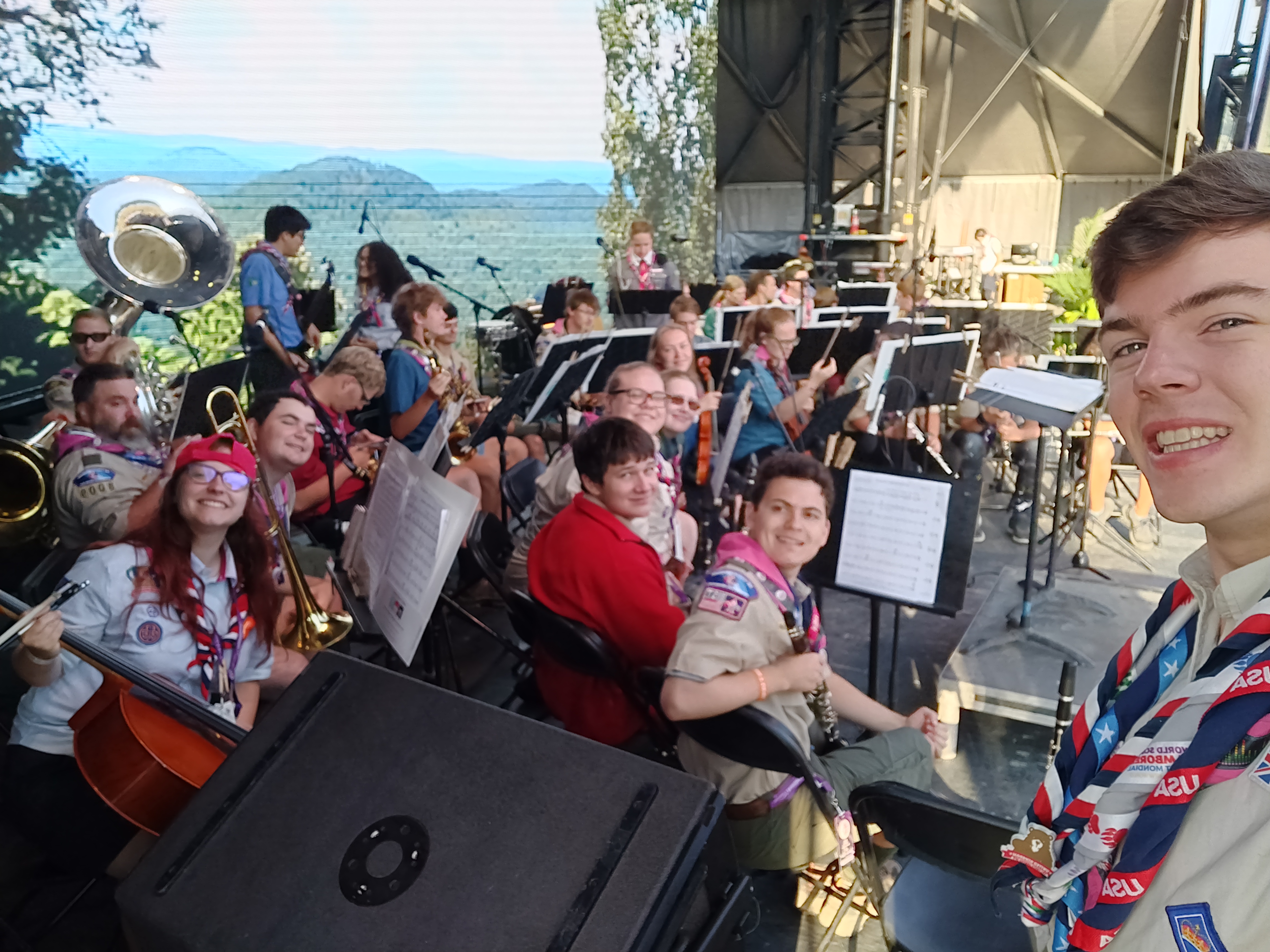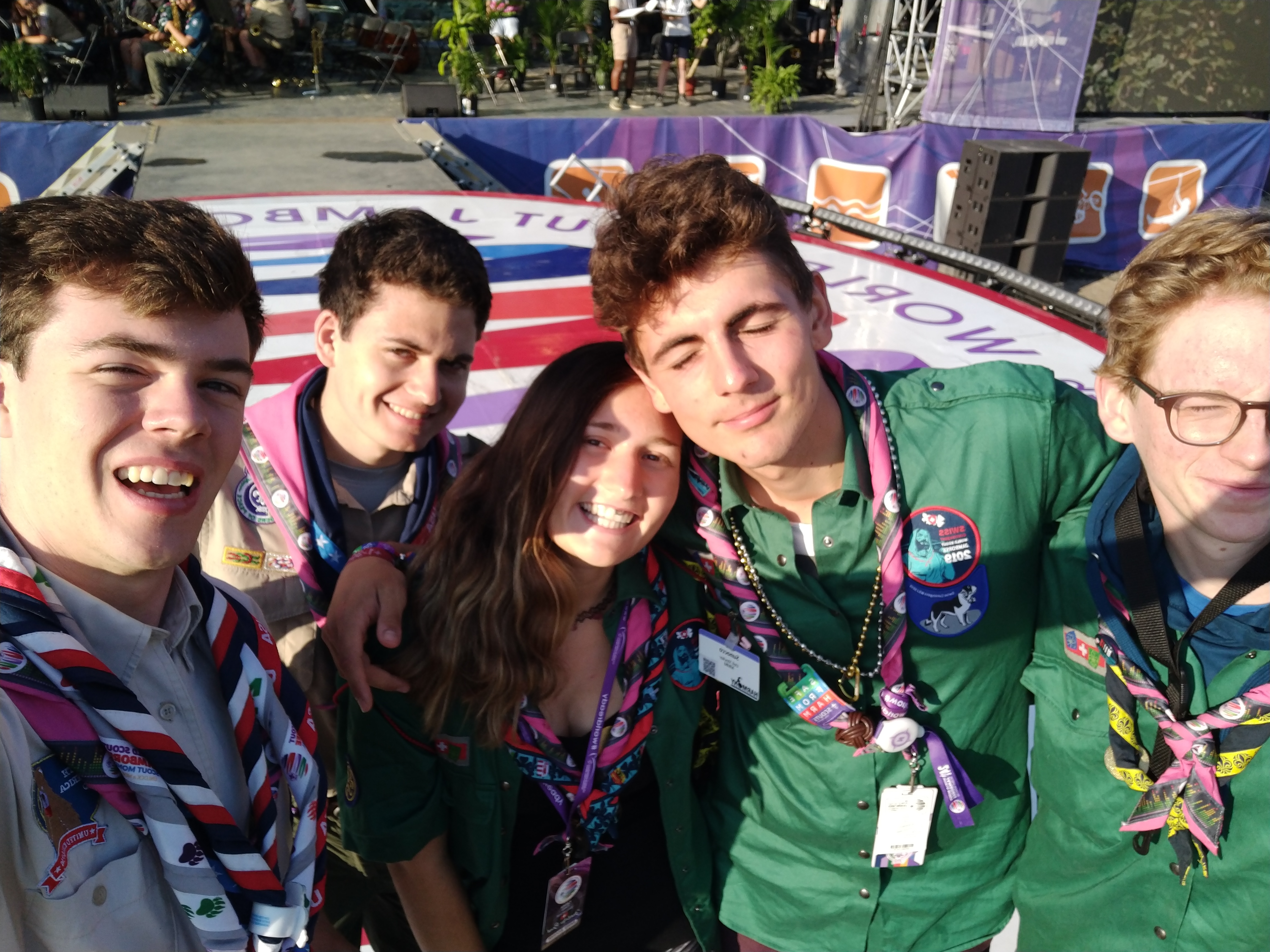 The Scout's Own had a theme of peace, and to that affect the audience made the peace sign which a drone took a picture of from the sky, signed some plain neckerchiefs, and set a Guinness World Record for the most people doing some hand gesture that supposedly means peace.
The band played two short pieces and they both went well!
I then met up with a Canadian friend of mine, Scott, and his family as they were visiting Jamboree for the day. We did some activities on 'Brownsea Island', some souvenir shopping in the Trading Post, and some photo-taking in the Canadian pavilion.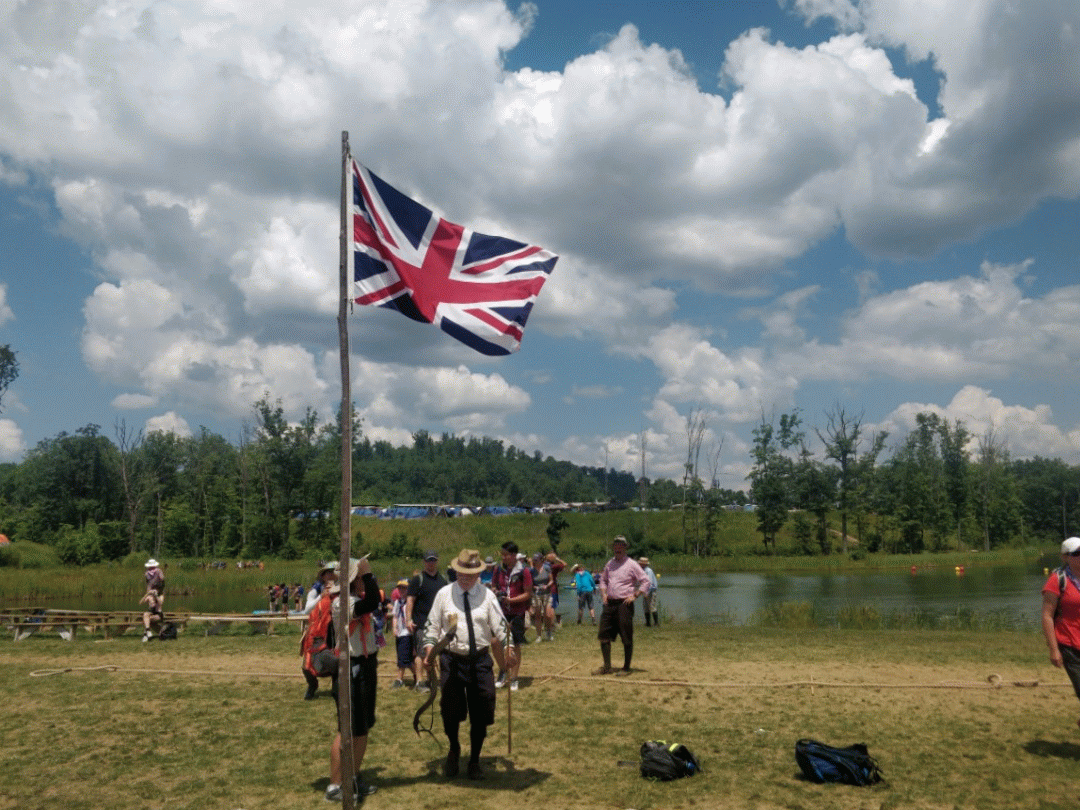 In the evening, one of the Finnish musicians, Elina, managed to book out one of the Finnish saunas on the subcamp so that we could have a try together!
[there is no photo of this, and you really don't want to see how sweaty I was]
I did some disco-ing, then headed to bed!