Day 4: Basecamp Bash at A/B
My day started with meeting Amy (flautist in the band) to walk to the summit centre to do some more exploring. We met up with some others near the centre then walked off to see the famous Consol Energy Bridge and visit some of the food houses nearby.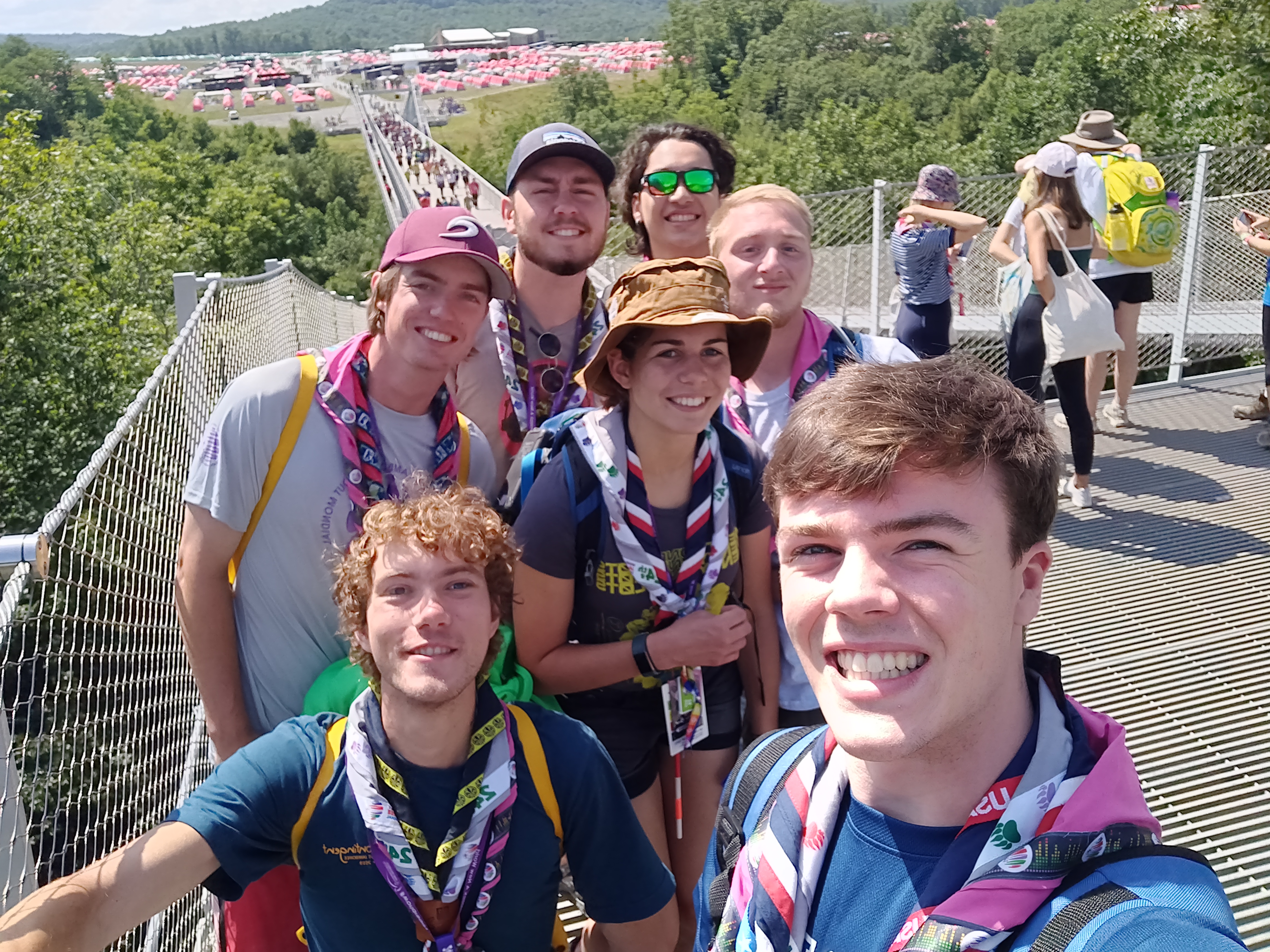 We then headed back for a rehearsal at 12:00.
I had my first Jamboree nap in the afternoon and then headed over to subcamp A for the A/B-joint subcamp bash (a musical entertainment evening with a couple of thousand people watching!).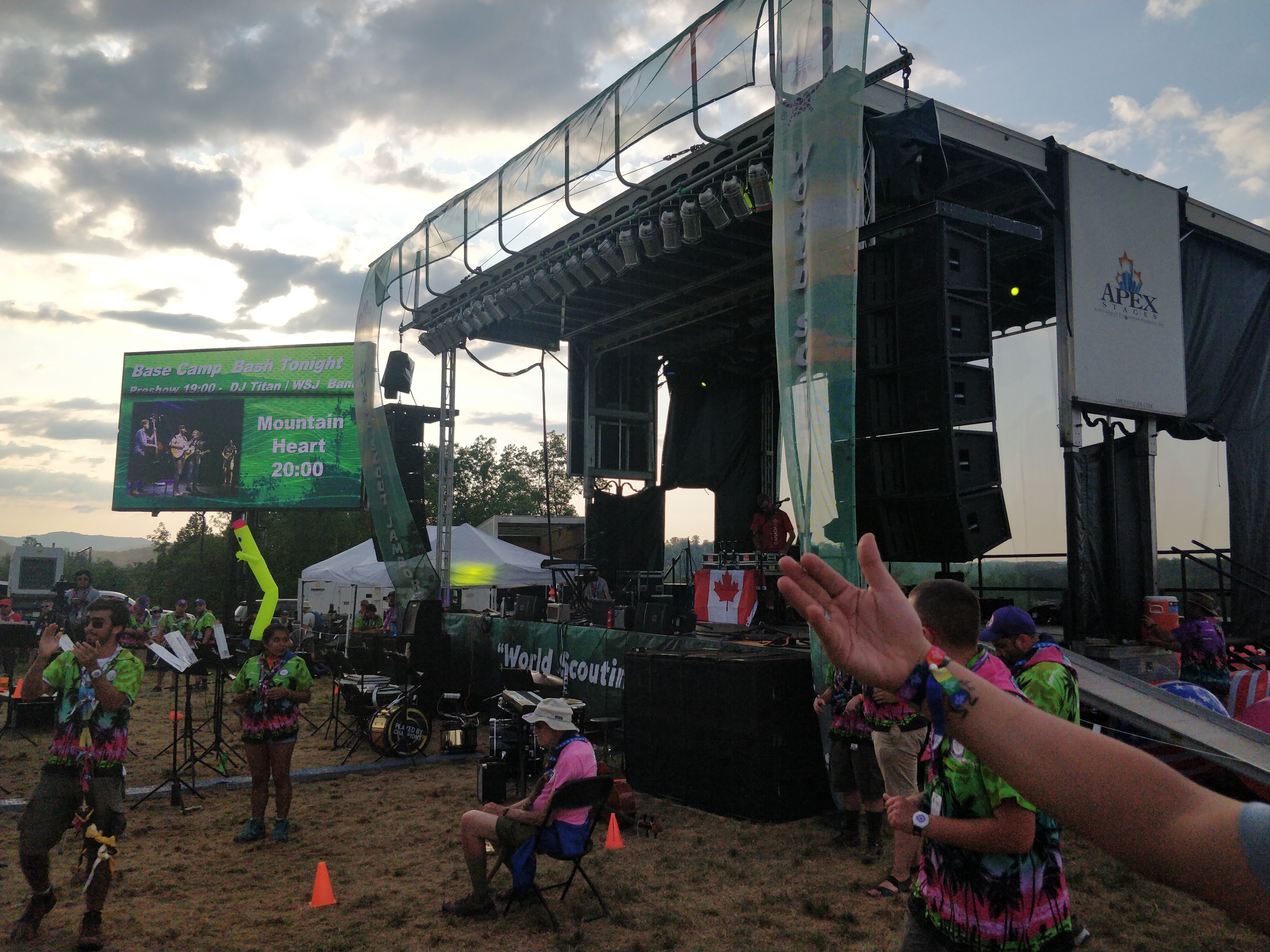 The crowd were, just like the previous evening, absolutely fantastic and so energetic… But now with two subcamp in attendance the energy was at least double!

After we were finished, some of us hung around for a while and watched an American country band perform some pretty cool stuff!
And then we began our long walk home…
During our walk, we passed the stadium where there was a rehearsal taking place for 'Broadway Sings Disney' which sounded absolutely brilliant!!