Day 3: Basecamp Bash at F
After our first cold night at Jamboree a (cold) shower this morning was not particularly welcome…
After our morning rehearsal we ate lunch by the lake and saw the US Coast Guard doing a rescue drill on the lake. Looked impressive and the water sprayed was welcome in cooling us down!
We then explored the food village and some of the 'Living in the 21st Century' activities (technology-based activities) on data transmission, packet routing, and encryption.
We then walked over to subcamp F for our first (real) concert of the Jamboree!
Whilst waiting we played gagaball and I tasted my first cricket… Surprisingly not as gross as it sounds!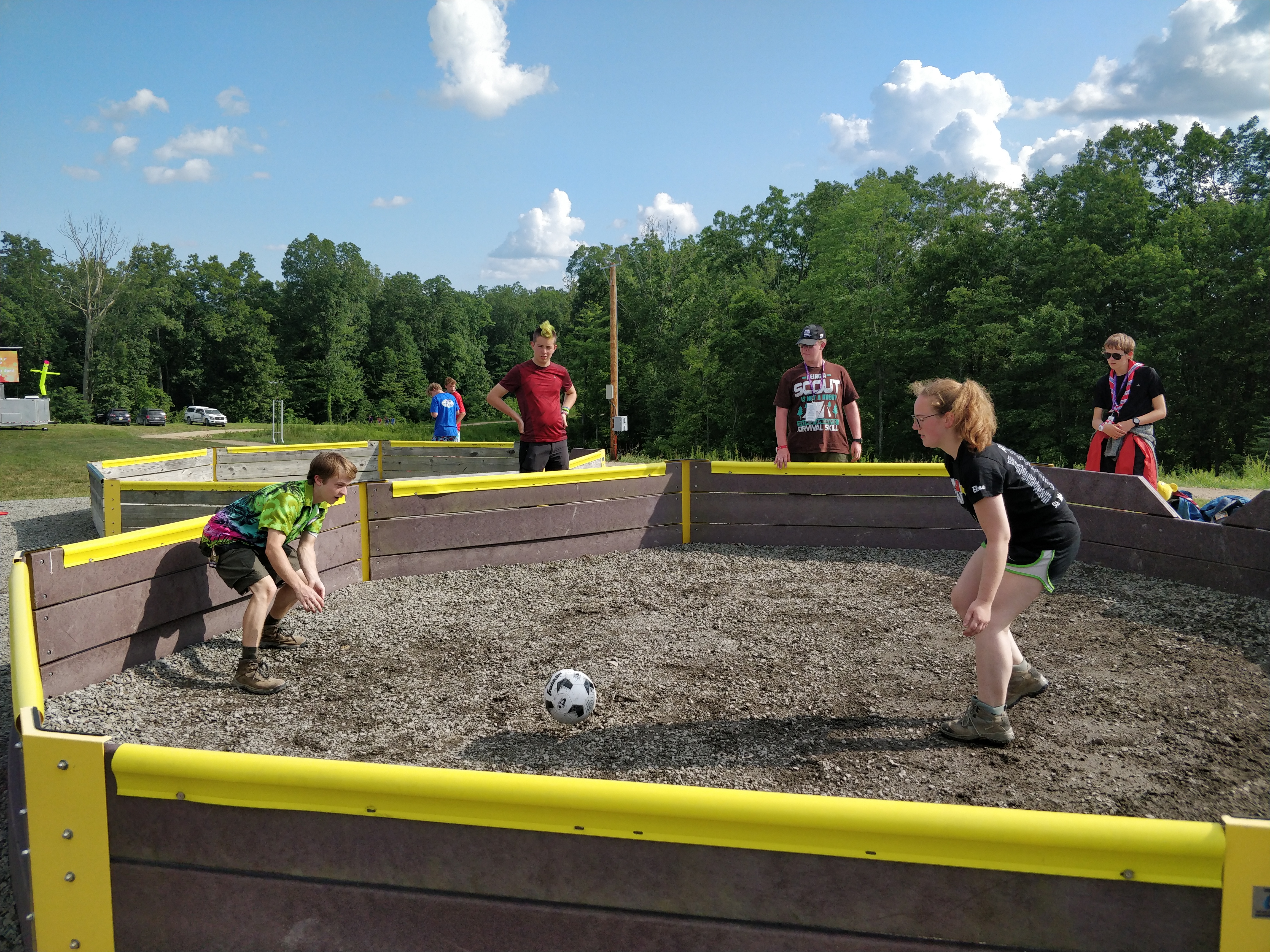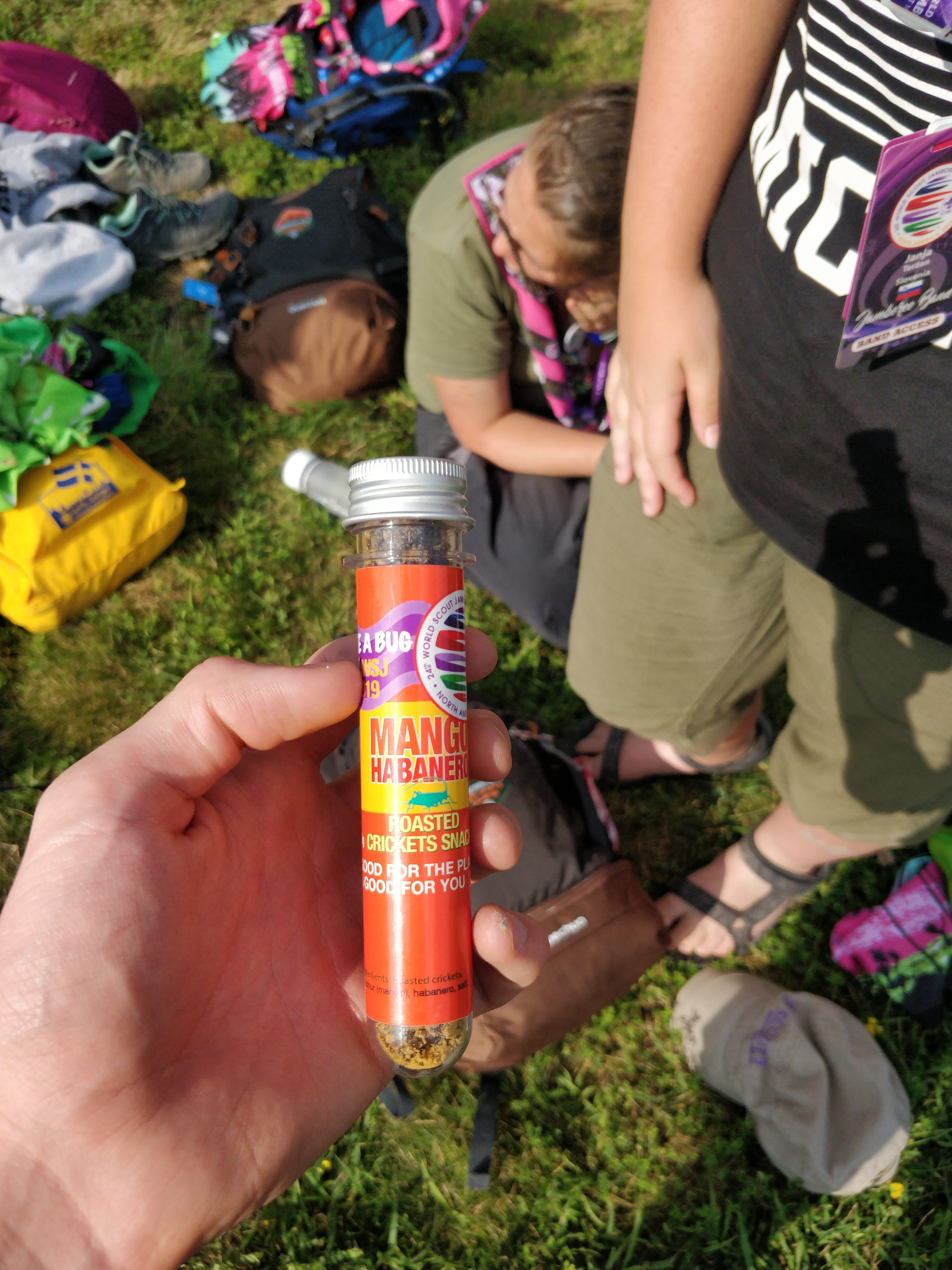 We did a soundcheck around 19:00, let a DJ play for 30 minutes, and then we were on!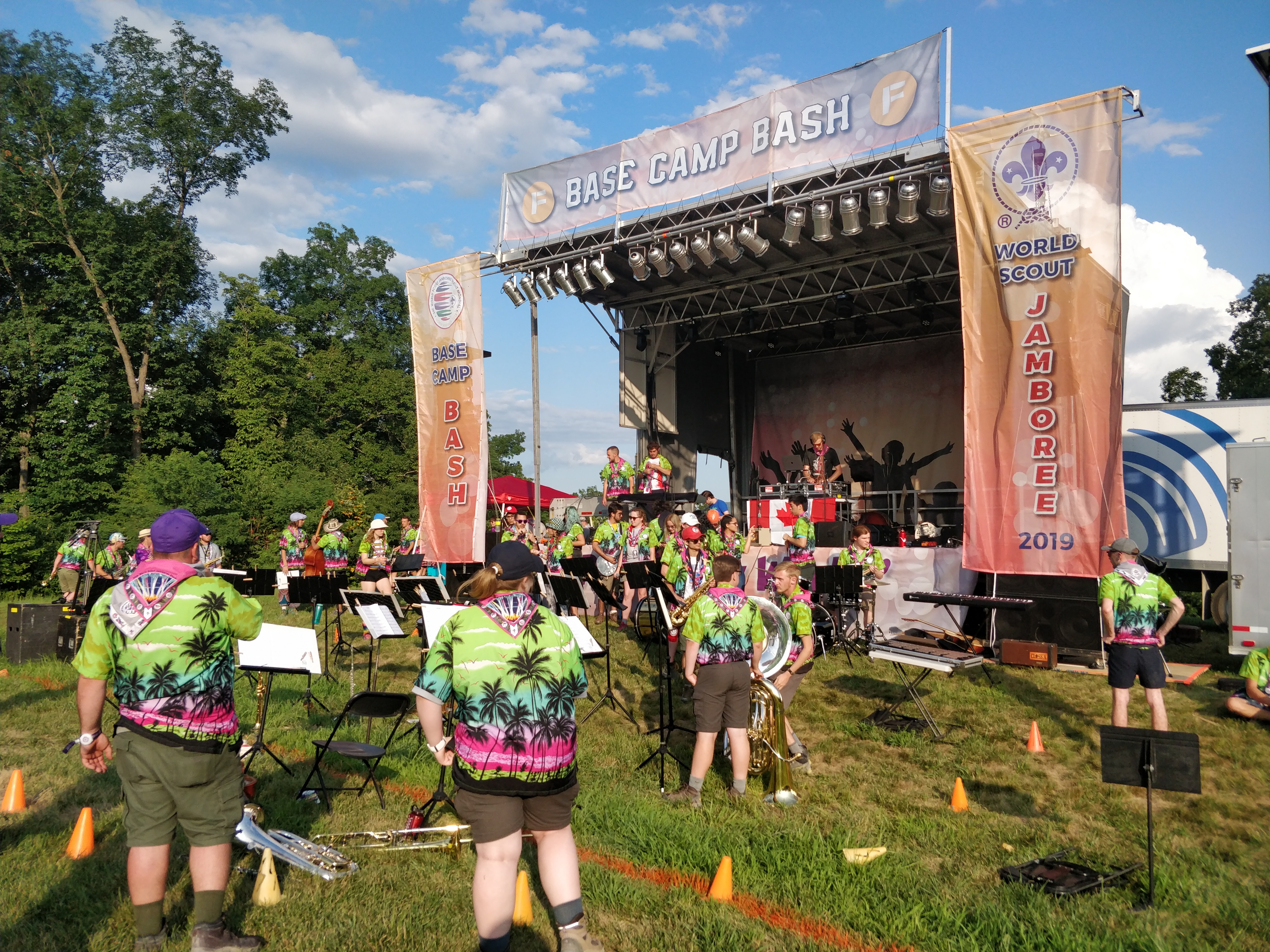 The crowd were electric!
We then got on four white vans that very quickly whisked us away to the stadium for a stage rehearsal for Friday's concert. Again, we won't be playing on the big stage… But we will be helping with various jobs in the night. To get there in time we were driving on all of the pedestrian walkways in convey and I imagine a lot of people thought we were VIPs!