Following the late shift last night, I slept in until about midday.
Today I dedicated as a day to chill out since it will be one of the few I'll have the chance to.
In the evening a few of us chilled in the Rainbow Café and I met up with Dan and Åsa from my tribe in Moot! Åsa and I then went to dinner together but Dóra and Dan couldn't make it… So we found a way of getting them in the picture (see below).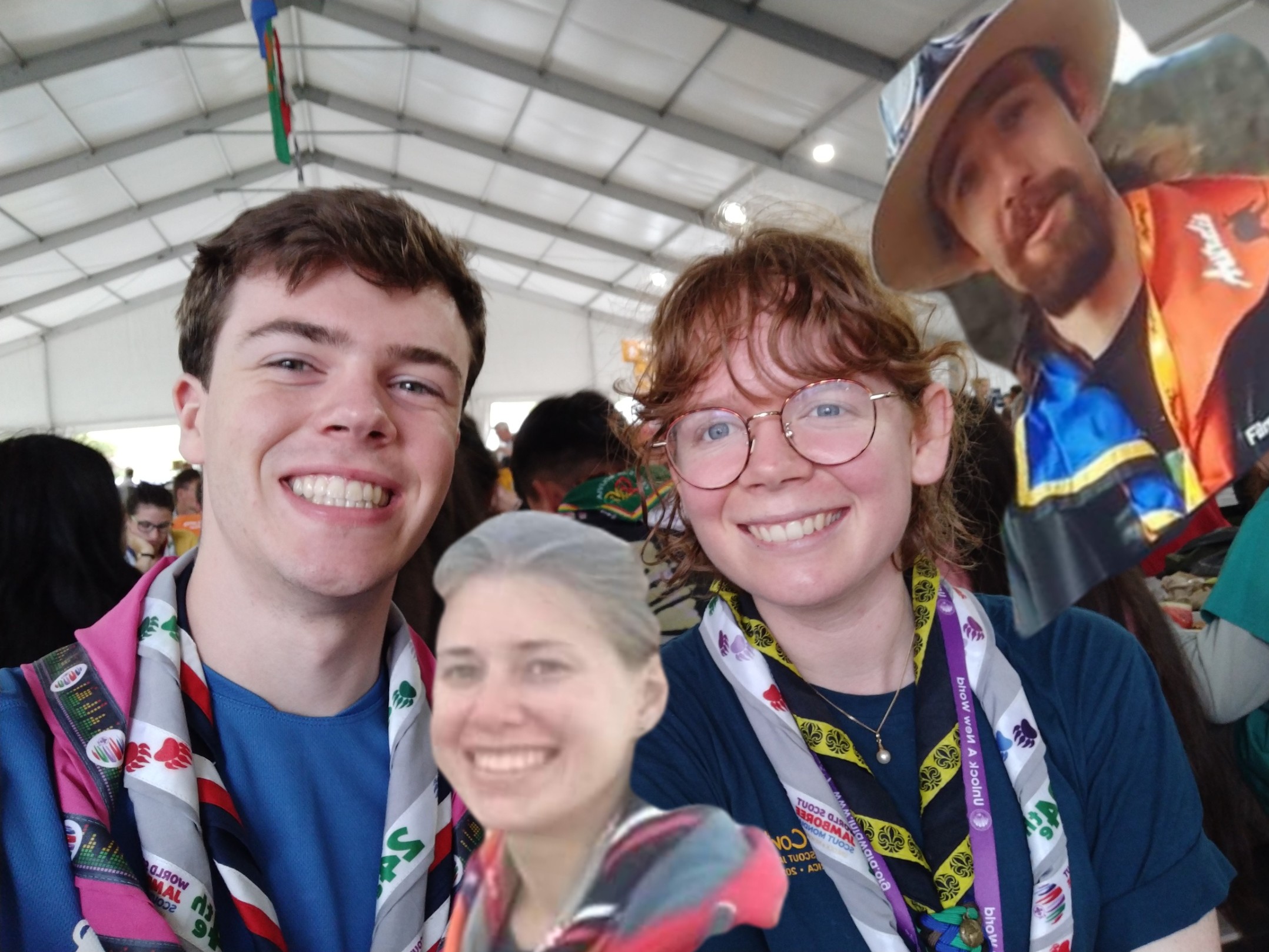 Then just because every day of Jamboree can't possibly be boring, there was then a spell of VERY heavy rain which caused some serious problems with most of the UK IST tents… Everyone nearby on subcamp Echo instantly sprang into collaborative action, trying to seal people's tents, putting wooden pallets over extra muddy areas, and helping evacuate those that were ankle-deep… We got away quite lightly and just had a few leaks, so we just put our bags upon a wooden pallet in the tent and slept as normal!