Travel to Summit Bechtel Reserve
A very early start (3:50 alarm) to get on the flights to Washington. A convenient shuttle bus took me straight from the hotel to the airport at 5:00, and then I had a little while to kill before my first flight from Manchester to Heathrow at 8:40.
As more and more Scouts arrived into the terminal, we slowly built up a small group of IST and got chatting about various things such as where we'd come from and what we'd be doing at the Jamboree.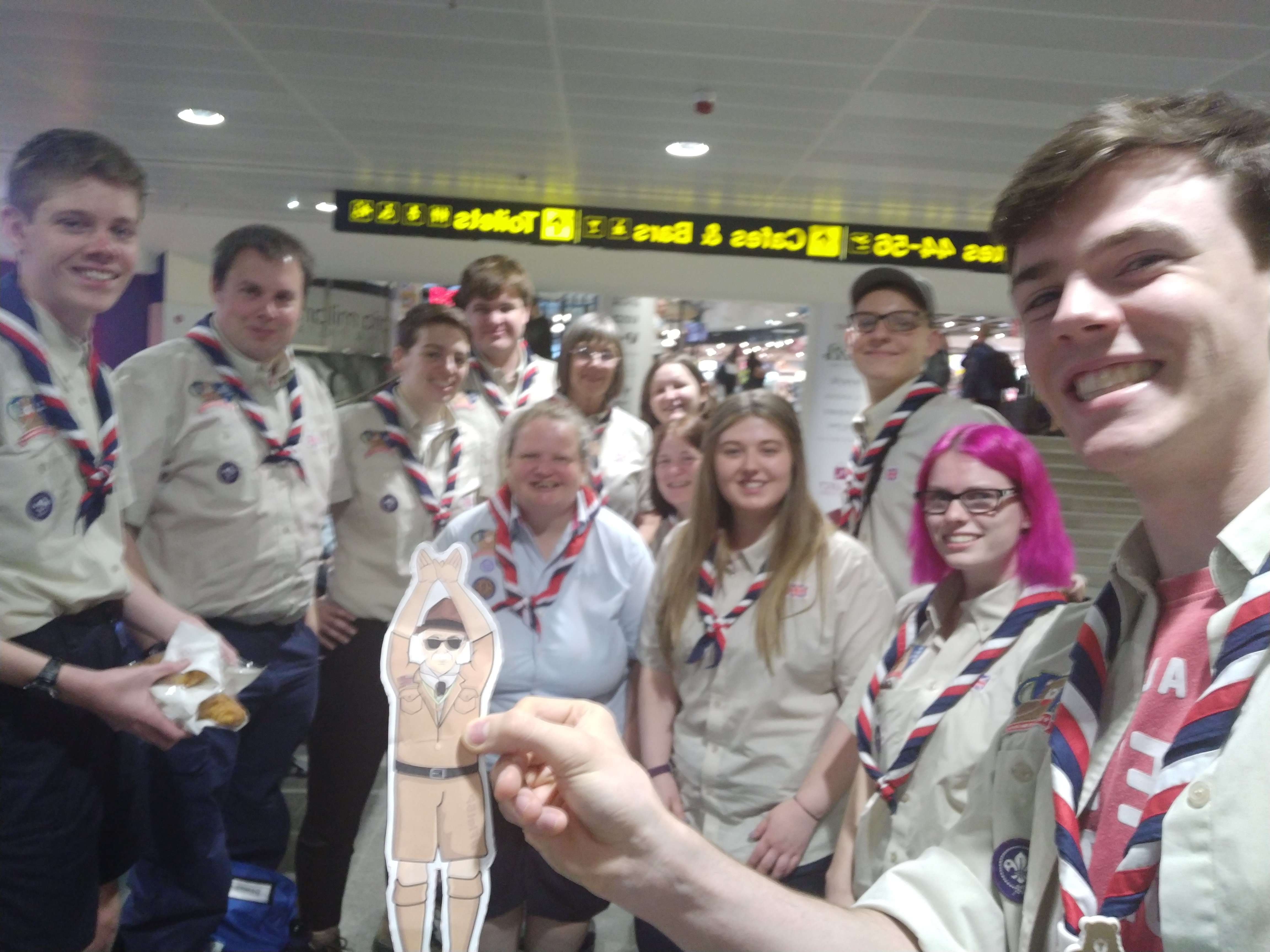 We then boarded the (relatively) short flight to Heathrow getting us one step closer to West Virginia!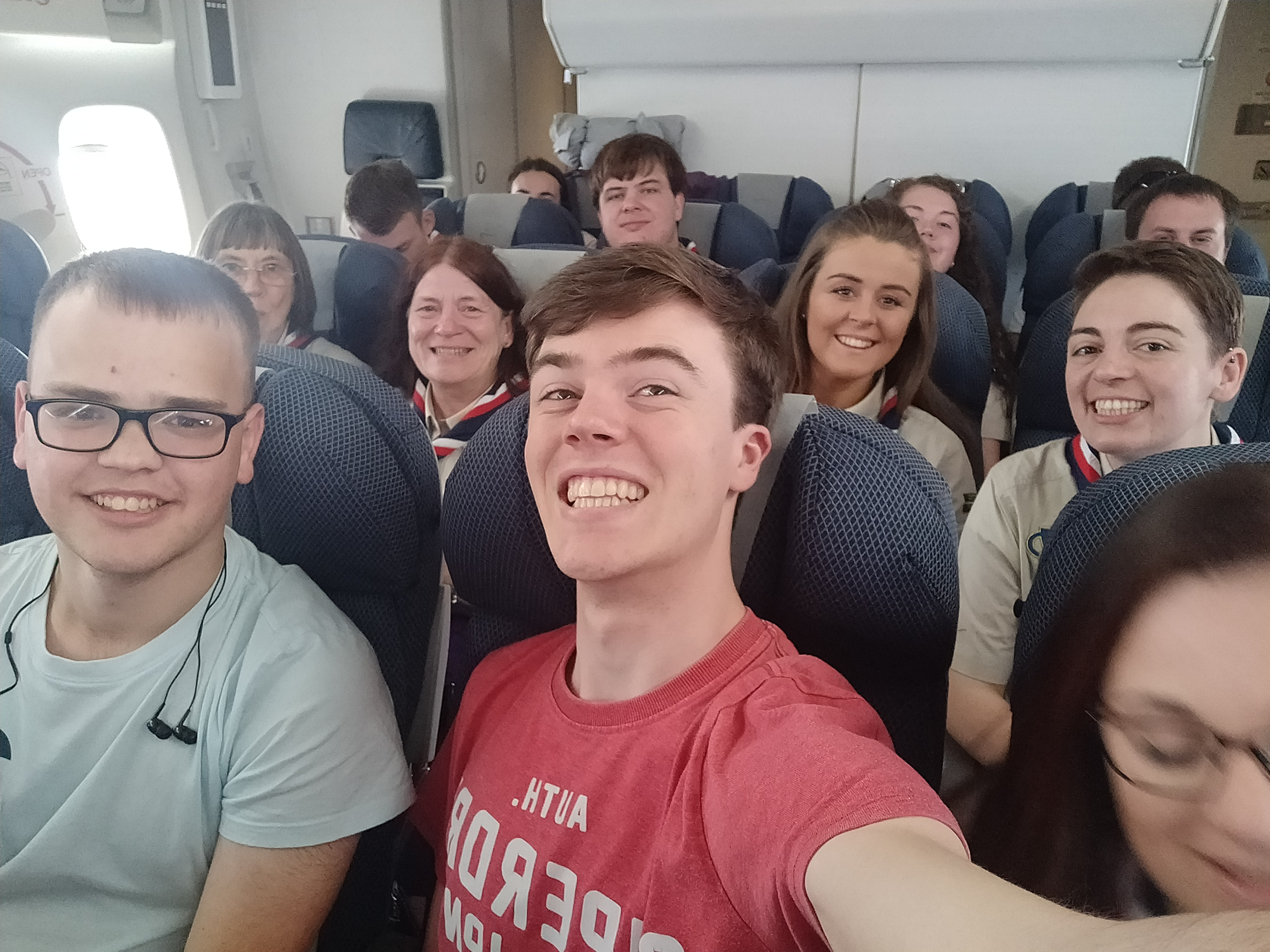 Our plane landed in Heathrow 15 minutes late, which made the already-short connection of 70 minutes a bit more tight… But fortunately the connecting flight to Dulles was a bit delayed leaving so we had a surprising amount of time left over!
We got on the plane fine, and commenced the 7-or-so-hours of flying over the big Atlantic pond complete with 2 movies, lots of chatting, and an actually-alright meal taking me up to 4 meals of the day by the time I left the plane at 14:30 local time (19:30BST).
Customs took a while and a lot of people lost their bags… Hopefully they're coming tomorrow morning! I got mine alright, so I will be able to brush my teeth tonight!
Then spent quite a while on the coach… Arriving at the Ruby Centre (where we IST sign in!). Despite travelling for 25 hours at this point, we had a queue to wait in of 2.5 hours to sign in… Safe to say I did sleep well after getting to camp around 2:45!