With lots of travelling ahead of us, we boarded a coach for the 1.5 hour journey to Narita Airport, where we boarded our first Emirates flight to Dubai. It lasted for almost 11 hours, but it went very quickly as I slept for the majority of the flight.
Soon enough, we were welcomed, once again, by the extraordinary 3:00 heat of Dubai (it was around 39°C) and we got the bumpy shuttle bus from the plane to the terminal. Cate managed to leave her phone and Kindle on the plane, but she fortunately managed to get them back.
With our flight tickets, we were given a free meal voucher to use in the airport; we went to an international restaurant (it sold food not specific to one country) and I ordered a cheese, basil and tomato sandwich with a cup of tea. Mmm.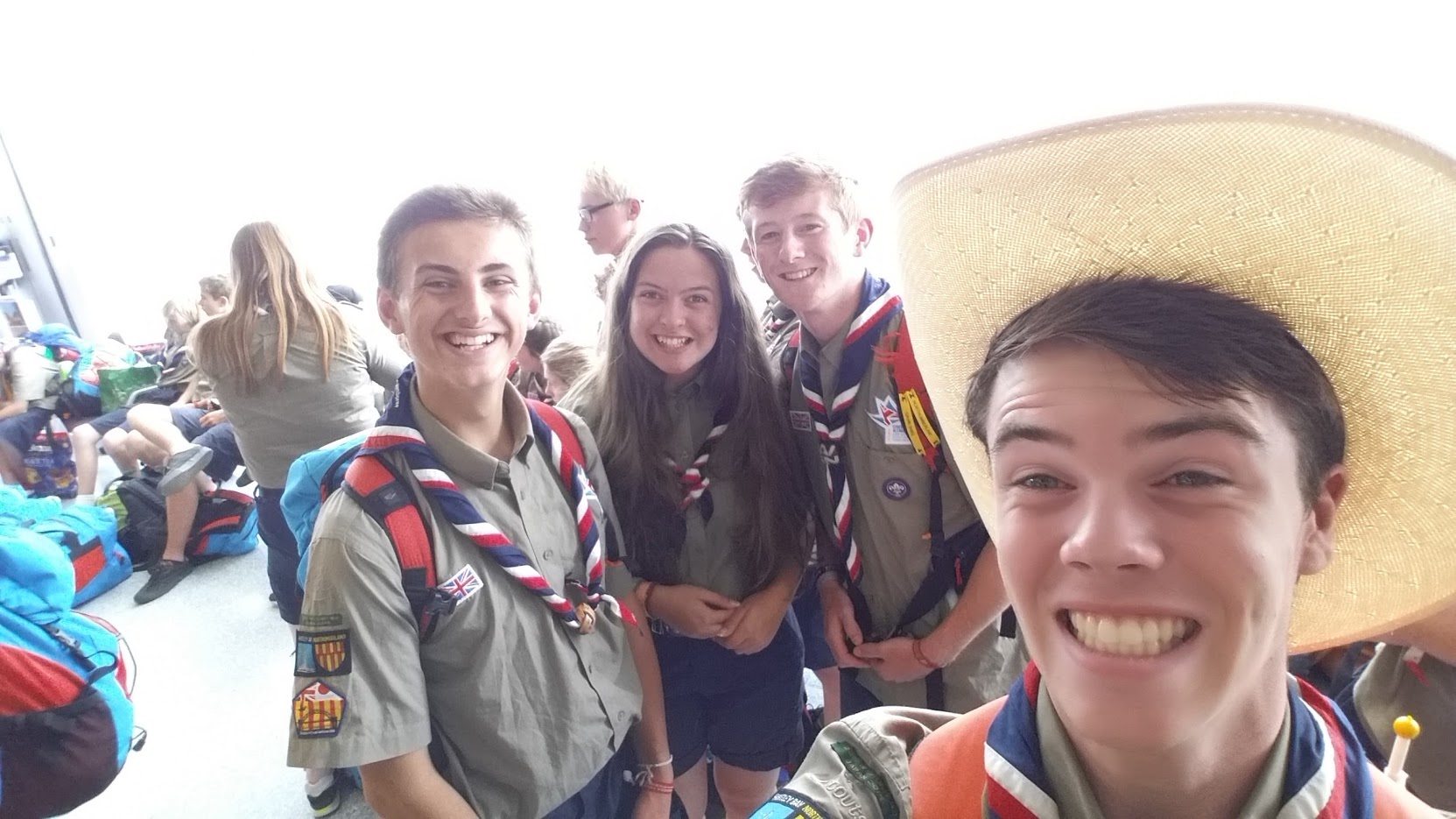 Our flight gate for the flight to Newcastle was adjacent to Costa, so I bought another cup of tea — I didn't have any Dirhams, they didn't accept Japanese Yen, so I had to pay with Sterling and get the change back in Dirhams. To date, I had never before spent £10 on a cup of tea. I did manage to buy some Milka chocolate in one of the shops with the changed Dirhams, though, so the money didn't all go to waste!
The second flight went very quickly (because, again, I had slept for the majority of the flight).
And that's the end of my Japanese 23rd World Scout Jamboree experience. Roll on America, 2019…