Day 9 — a lie in! We had breakfast at the late time of 7:30, and headed to the science activities for a 9:00 start. Me and Sophie went slightly early and we were first in the queue for the sandblasting activity; we stuck stickers and tape onto some metal mugs and then sandblasted them ourselves to make some personalised, named mugs.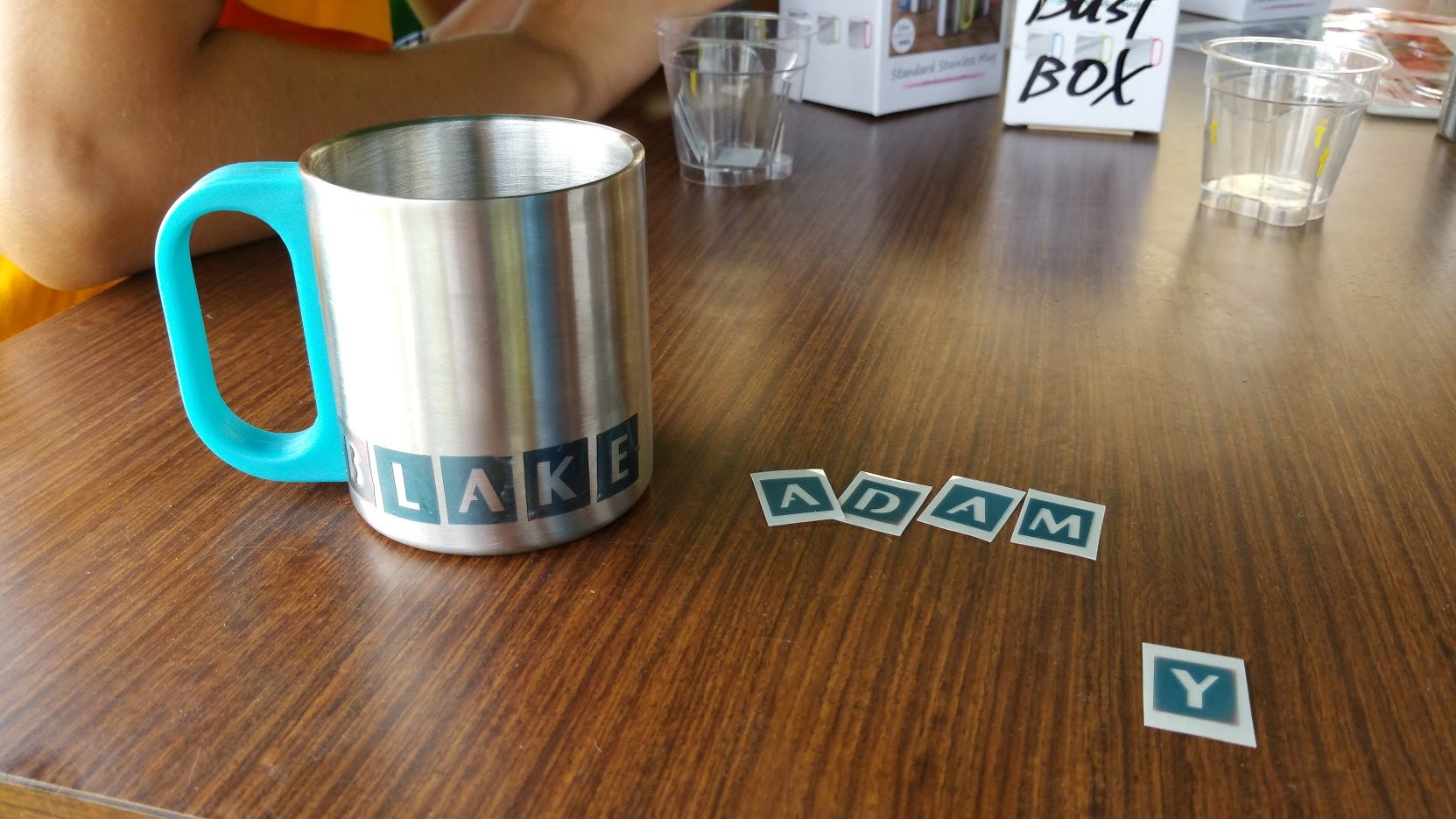 After the sandblasting activity, we had a look at the Fujitsu activity, which involved a couple of different games which gave us some natural disaster situations and we had to decide what to do with our resources; some teams (or 'countries') had more food, for example, and some other teams may have had lower amounts of shelter. We then requested and shared resources with other teams. It taught us that it is far quicker in a natural disaster to "just give" some resources, rather than trading them.
We also had a look at a physics-based activity which was based around spectrometers and diffraction gratings (which, conveniently, I'd covered at school in detail). We used line-spectra charts along with our own paper spectrometers to see what elements must've been used in various sample lights (one was a hydrogen lamp, for example).
Can you name the different types of taste? If you're thinking of: salty, sour, bitter and sweet, then you're wrong; there's actually a fifth that was discovered by the Japanese about 10 years ago, named "umami". It is found in foods such as: tomatoes, cheese, meat and dried shiitake mushrooms, apparently.
I then headed back to the site, had a shower and slept for an hour, before heading out with Cate to get some special ingredients for the birthday boy tomorrow…
For dinner, we did a patrol swap with a Korean unit. We visited their site and had rice, lettuce with sauce, potatoes, onions, Korean curry, potato salad, miso soup and fresh fruit — it was very tasty and the curry was very spicy (even for some of the Koreans!). We received some gifts from the Korean Scouts; we each received a Korean pin badge and Korean flag. In return, we gave them some English shortbread and biscuits to share.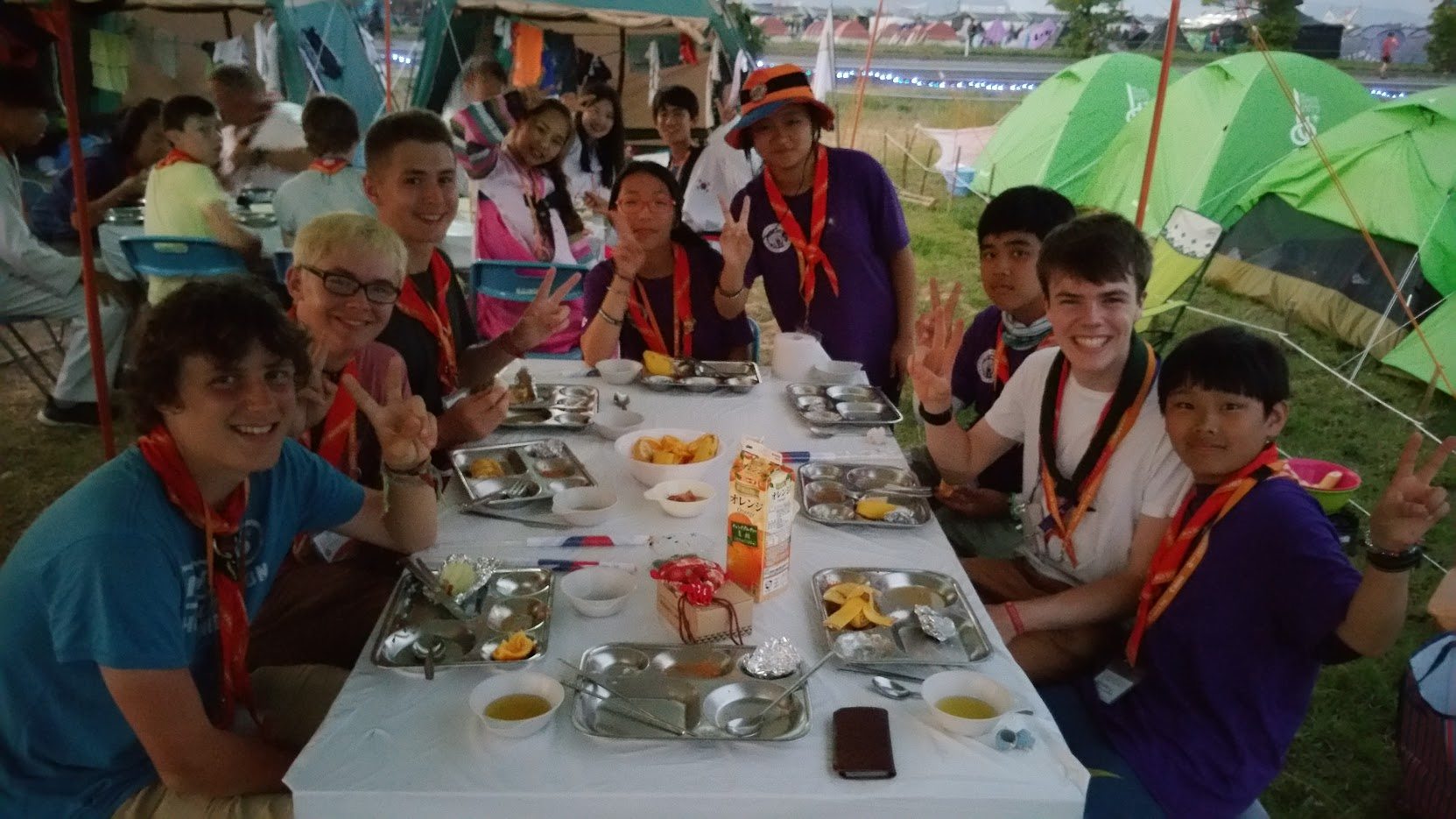 For entertainment, we stood in a circle and each exchanged our own campfire songs; we did "I Like the Flowers", "Ging Gang Gooley" and "The Llama Song". They sung us a song about a frog in Korean.