A relatively early start again today (6:00 breakfast) in order to get on a bus for 7:30; the organisers messed up slightly and we didn't actually leave until around 8:30. At around 8:00 on the bus I realised that I'd forgotten my lunch, so I made a very quick power-walk back to our site!
We arrived at
"Water" activities at the beach consisted of: dodgebee (dodgeball and frisbee), beach-flag (running to one end of the beach to grab a flag), swimming and volleyball (without a net). Because the weather was pretty warm, we decided to take a premature dip in the sea (around the corner from the organisers). We were soon told off by one of the Japanese organisers for breaking Japanese law because we were not being observed by a qualified Japanese lifeguard watching us; he also said something about sharks, but I think he was just trying to scare us!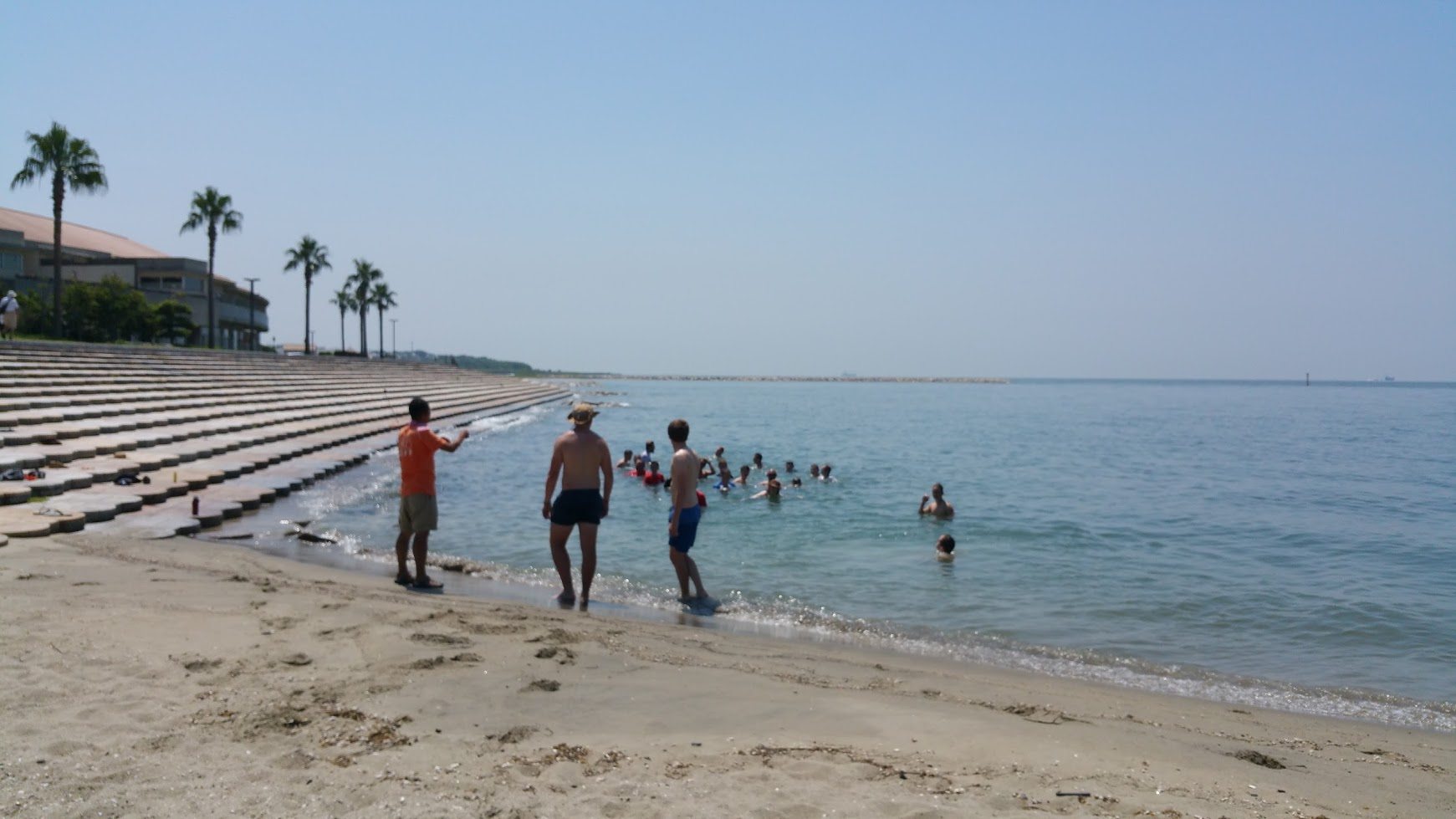 Once we got back to the site, I went for a wonder around the North-side of the site, although I was still in my beach shoes so my feet were hurting by the end! I went out again later to buy some postcards for some people to send home.
"Stuffed cabbage" was on the menu again, so a few of us walked up to the food tents to get some other foods; we decided on eating some Algerian food and we had some 'really long chips' and some kebab meat.
I was pretty tired after eating my meal so I came back to the tents and slept!