Day 2 — Our Second Day at Jamboree
We woke up at around 6:30 and I managed to sort out my bag and pile my clothes into a corner to make it easier to change over the next 9 days.
Breakfast was omelette and then me and Graham went to the supermarket to get some ice; there were lots of large coolers in the shop — cooling us down to 26°C!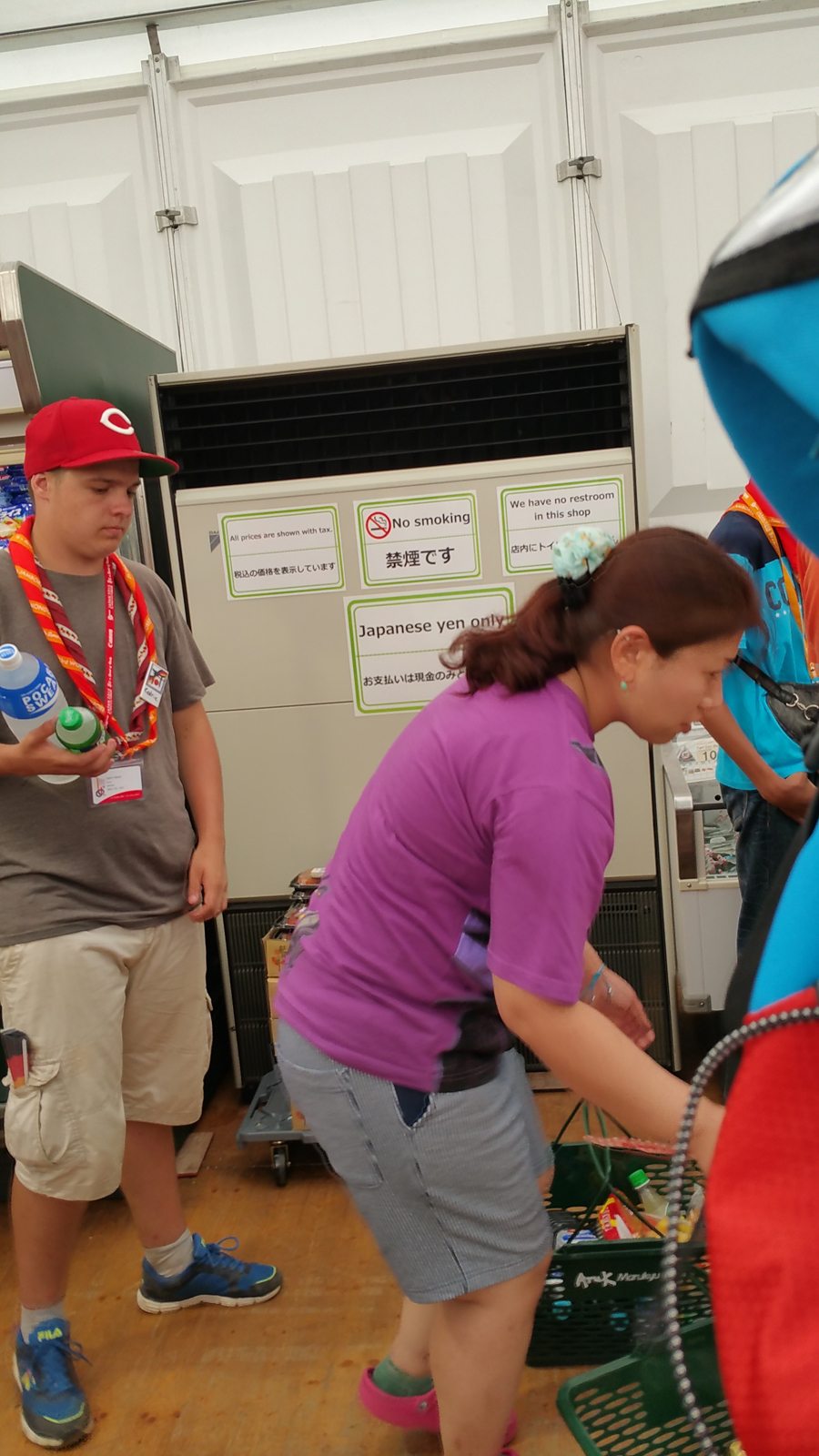 I then went and had a shower (which was heavenly in the heat) and then me, Stephen, Aidan, Merryn and Rosie went for a walk around the site, making various swaps with other international units.
Me and Stephen attended a Young Spokesperson training session where I was given a media pass for the media centre. There, I met some Scouts from Cambodia who thought the weather was warm!
When I came back, I had a late lunch and I helped to cool down some people who were coming down with heat-stroke… It was very hot today — it got up to 40°C…
During dinner, there was an airshow by the Japanese military — it was very impressive.
After everyone had cooled down a bit, we got changed into Scout uniform and headed towards the opening ceremony; we used some tent poles to make a make-shift flag pole with an England and United Kingdom flag.
We sang "Everywhere We Go" and "The Blaydon Races" en-route to the opening ceremony and joined a long, seemingly endless, string of Scout units making their way down the road to the ceremony.
The actual opening ceremony was very grand and took everyone by surprise of how large it all was. We were entertained by a J-Pop group and a traditional Japanese drumming group — both of whom were very entertaining!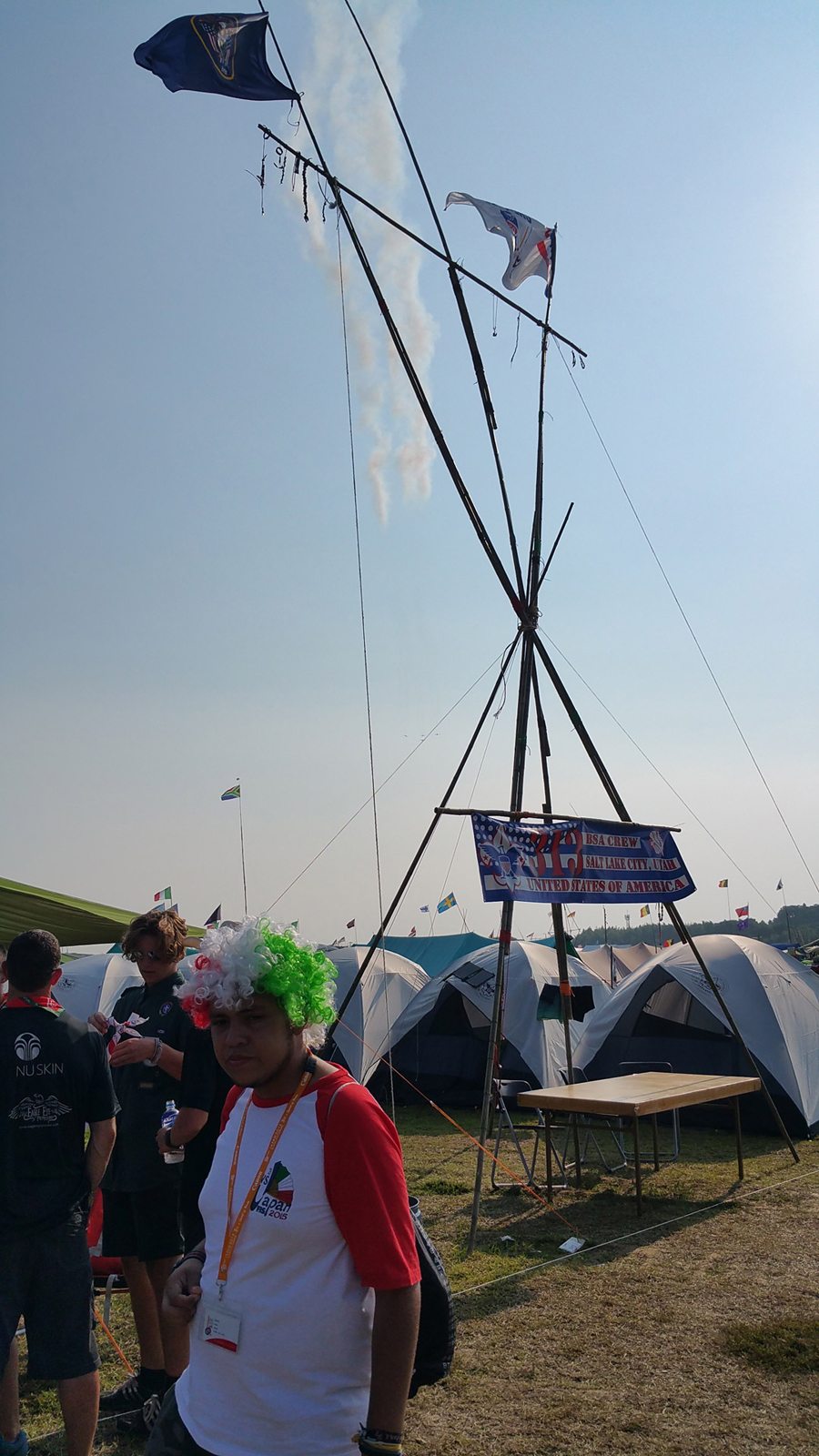 I think the best part of the ceremony was the introduction of each county by a flag bearer representing each country; it really give me an idea of how many countries were represented at the Jamboree. When the UK was introduced, there was a roar of cheers from the overwhelming number of UK units!